Senate GOP Blocks Bill to Stiffen Pay Discrimination Rules
(Bloomberg) -- Senate Republicans blocked a Democratic bill that would impose tougher standards and bigger penalties on companies over claims of pay discrimination based on sex.
The bill, H.R. 7, failed to advance on a 49-50 vote that was well short of the 60 needed. It marked the second time Senate Republicans used the filibuster to block legislation since President Joe Biden took office.
The measure, called the Paycheck Fairness Act, would limit an employer's defense in wage discrimination claims and set regulations for the Equal Employment Opportunity Commission for collecting compensation and employment data from employers. Republicans argued it would drastically limit an employer's ability to defend itself against pay discrimination claims.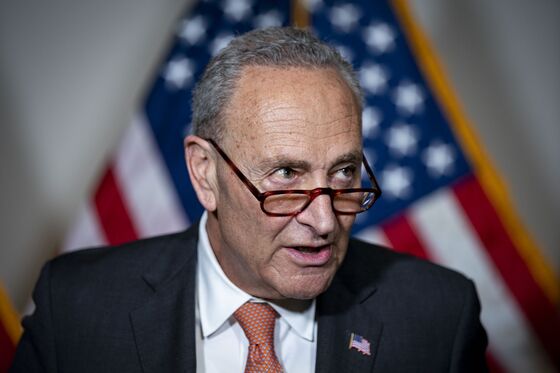 "We have been talking about the wage gap for years now with no action taken by this Senate," Senate Majority Leader Chuck Schumer said Tuesday. "Women with the same jobs, the same degrees, sometimes even better degrees than their male colleagues are making less money. For women of color, the gap between them and their male counterparts is even wider."
Late last month, the Senate GOP refused to advance a House-passed measure that would have established a commission to investigate the Jan. 6 assault on the Capitol. And their move on Tuesday likely won't be the last time they'll try to derail a Democratic legislative priority in the schedule Schumer has laid out.
The New York Democrat also plans to bring up a bill to overhaul U.S. election law that is universally opposed by GOP lawmakers. Democrats are currently debating on how to proceed on Biden's infrastructure proposal with or without GOP support.
Senate Minority Leader Mitch McConnell attacked the Paycheck Fairness legislation during his weekly press conference Tuesday before the vote as "essentially a giveaway to the plaintiffs' lawyers in America" and part of a partisan June agenda by Democrats he said is designed to get no Republican votes.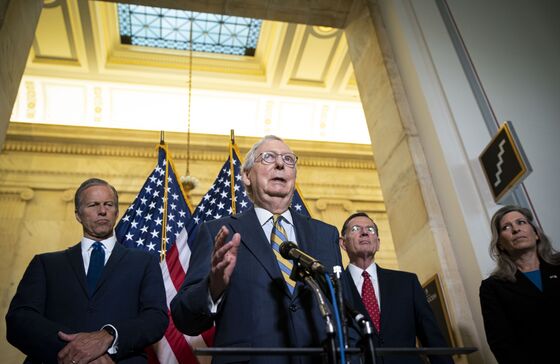 "Hopefully we'll sober up after that and get back to doing work together," added McConnell, a Kentucky Republican.
There are increasing calls in the Democratic Party for the Senate, currently split 50-50, to get rid of the filibuster. Yet that is unlikely unless Senators Joe Manchin of West Virginia and Kyrsten Sinema of Arizona, both Democratic moderates, drop their opposition to changing Senate rules.
"It's our popular agenda OR the filibuster," Representative Pramila Jayapal, chair of the Congressional Progressive Caucus, tweeted Monday. "There's no way around it. Let's get rid of the filibuster and deliver for the millions of voters who delivered us the White House, the Senate, and the House."