Senate Democrats Set Up Post-Recess Clash on Voting Rights Bill
(Bloomberg) -- Senate Democrats set up a September showdown with Republicans over voting rights, teeing up floor action immediately after their summer break on a revised version of a sweeping elections-overhaul measure that the GOP blocked in June.
Senate Majority Leader Chuck Schumer said the legislation would be the first item on the Senate's agenda when it returns from recess in September.
"This is a debate the Senate must have," Schumer said. "In America today, we are witnessing the most sweeping and coordinated attacks on voting rights since the era of Jim Crow."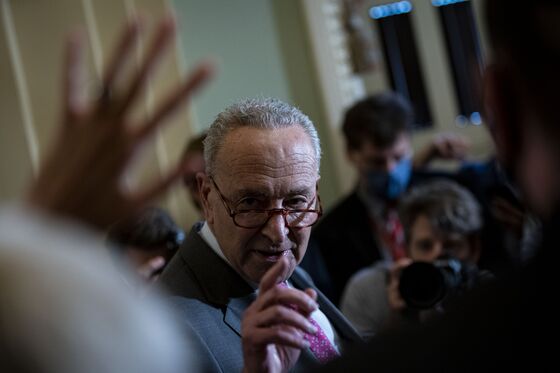 The party's latest effort to move forward on the legislation focuses fresh attention on Republican opposition to stronger federal protection of minority voting rights and to GOP-led state efforts to restrict access to the ballot.
The Senate voted 50-49 along party lines early Wednesday to discharge the voting rights measure from committee, and Schumer said the chamber would take up a yet-to-be reached compromise as the first amendment next month.
Moderate Democratic Senator Joe Manchin of West Virginia said he still opposed his party's signature voting rights initiative in its current form but would work to hammer out revisions that could gain his support.
Manchin had previously proposed a compromise that included dozens of items addressing voting rights, ethics and campaign finance, some of which appealed to Democrats. But he also backs voter identification requirements, which generally have been opposed by many Democrats.
Senate Republican leader Mitch McConnell called the legislation "an absurd and clumsy" effort "to literally rewrite the ground rules of our democracy."
"It isn't going to work tonight, and it isn't going to work when we get back."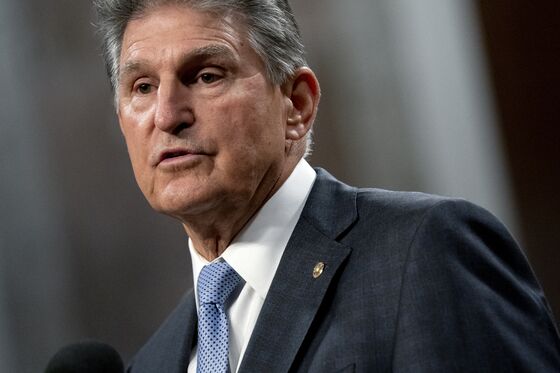 Senator Ted Cruz, a Texas Republican, blocked an effort by Schumer to take up the issue immediately as well as to take up two scaled-down bills, addressing the gerrymandering of congressional districts for partisan advantage and dark money, issues Democrats have argued should not be controversial.
"Let there be no mistake, inside this chamber and outside, Republicans have formed a wall of opposition against progress on voting rights in the United States," Schumer said.
Progressive and civil rights groups have been critical of President Joe Biden and Senate Democratic leaders' commitment to voting rights legislation, arguing the party should do more to inflict political pain on the GOP for obstruction and if necessary end the filibuster rule that allows the minority party to block the legislation.
Democrats turned to the For the People Act, a broad voting rights and election law overhaul, after late-night adoption of Democrats' $3.5 trillion budget plan.