Scotland's Top Doctor Resigns After Flouting Virus Lockdown
Scotland's chief medical officer resigned after flouting guidelines as part of the U.K.'s lockdown to tackle coronavirus.
Catherine Calderwood will step down following a conversation with Scottish First Minister Nicola Sturgeon on Sunday evening, she said in a statement issued by the Scottish Government.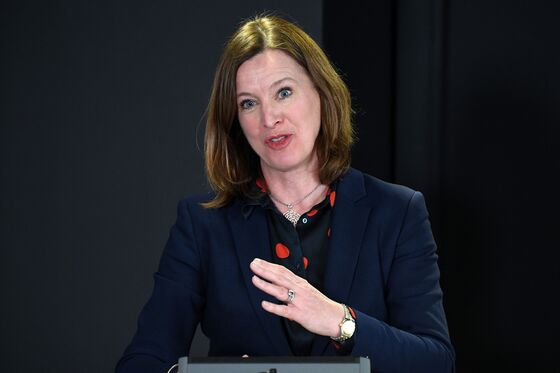 Earlier today, Calderwood issued an apology for traveling to her second home about 40 miles from Edinburgh. The Scottish government originally had said she would step back from the public eye, though continue in her role.
"We have agreed that the justifiable focus on my behaviour risks becoming a distraction from the hugely important job that government and the medical profession has to do in getting the country through this coronavirus pandemic," Calderwood said.