G-20 Deal to Boost IMF Arsenal Nearing, Saudi Minister Says
(Bloomberg) -- The world's richest economies could reach a consensus soon to increase International Monetary Fund resources in what could be a landmark agreement to help developing countries that has faced opposition from the U.S.
Saudi Finance Minister Mohammed Al-Jadaan said on Friday the kingdom is pushing for consensus within the Group of 20 leading economies to back fresh resources to the global lender. Saudi Arabia will host the G-20 leaders in a virtual summit this weekend.
"I am optimistic that we will reach an agreement in the near future," Jadaan said in an interview with Bloomberg Television.
President Donald Trump's administration earlier this year blocked a proposed $500 billion issuance to increase the IMF's reserve assets, known as special drawing rights, criticizing the plan for not targeting poor countries. The U.S. is the largest shareholder of the fund and has veto power over any increase.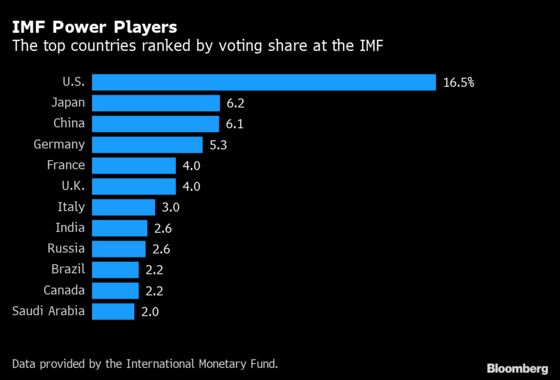 The election of Democratic rival, Joe Biden, to succeed Trump has raised hopes that the world's largest economy will back a new issuance like it did during the 2009 global financial crisis when he was vice president. Biden is expected to take office on Jan. 20 despite Trump's efforts to challenge the election results.
"It has been a key objective for us to obtain fresh money either through a reallocation of existing SDRs, or -- even better -- the issuance of new SDRs," said Tidjane Thiam, the former chief executive officer of Credit Suisse Group AG who is a special envoy for the African Union. "That is the only way to provide low-income countries with the quantum of net inflows that is needed. I believe that the Biden administration will take a constructive approach to these issues."
The Trump administration hasn't eased its stance and continues to resist calls to bolster reserves.
"We don't think it's the best way to get aid out in a timely and targeted fashion," Brent McIntosh, the U.S. Treasury's Undersecretary for International Affairs, said at an online event Friday.
The economic devastation wrought by the pandemic has raised pressure on global institutions and wealthy economies to rescue developing nations facing a slew of debt defaults that could bring millions back into poverty.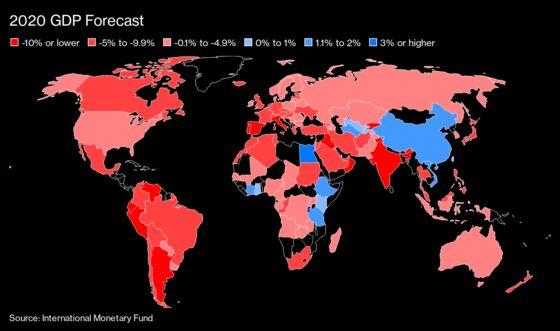 Under the stewardship of Saudi Arabia, the G-20 has offered to delay debt payments from 73 countries struggling with dwindling revenues and foreign investment. So far, just more than 40 countries have asked for the suspension, with the rest worried a waiver could hurt their reputation in debt markets.
Last week, the G-20 backed a novel plan to restructure the debt of countries hardest hit by the economic shock. The so-called common framework aims to increase the participation of China and private creditors, which are now the two biggest creditors of developing countries.
Responding to criticism that Beijing has not done enough, Chinese Finance Minister Liu Kun said on Friday that the nation's lenders have delayed more than $2.1 billion in debt payments from 23 countries. He urged the World Bank -- whose president, David Malpass, has criticized Beijing's debt-relief response -- to offer more help to the poor and set up a multilateral debt-relief facility that China could contribute to.
Earlier this month, Zambia become the first African country to default on its external debt since the onset of the pandemic as holders of its bonds rejected a payment holiday, accusing authorities of not seeking a similar deal with Chinese banks. The outcome of the dispute between Beijing and bondholders could define how other developing nations address the debt crises from now on.