Saudi Arabia Wants Khashoggi Affair to Go Away
After two weeks denying reports that government critic Jamal Khashoggi was killed inside its consulate in Istanbul, Saudi Arabia appears to be backtracking.
Saudi authorities are considering whether to say Khashoggi died in a botched investigation, an explanation that could deflect blame from Crown Prince Mohammed, media including CNN, the New York Times and the Wall Street Journal are reporting.
President Donald Trump said he couldn't confirm that account, but has suggested a "rogue killer" might be to blame. Skeptics questioned the emerging story lines.
A team of Turkish forensic experts and security officials was allowed to enter the consulate last night for an investigation that lasted for more than nine hours. Next they'll move on to the consul's home.
A new Saudi narrative would give the U.S. and Turkey a way out of a confrontation with an important regional player, and Secretary of State Mike Pompeo's arrival in Riyadh today backs up the idea that some sort of negotiations are under way.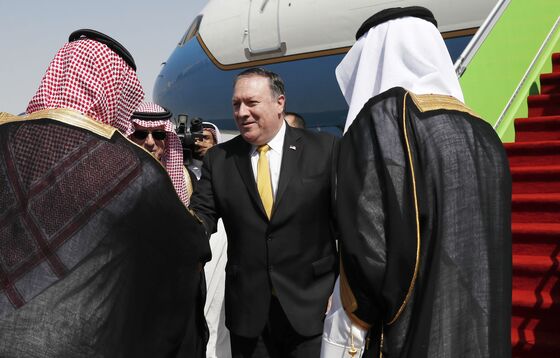 Assessing Italy | The fractured coalition government in Rome cobbled together a last-minute budget accord to deliver on its costly election promises, but the European Commission has warned it's in breach of EU budget rules. Officials in Brussels now have a week to make their initial assessment of the Italian populists' program. The process of sanctioning Italy wouldn't start until the spring, though market reaction could force the issue before then.
Living with China | Secretary of Defense James Mattis played down tensions with Beijing, saying the U.S. was "not out to contain China," although they would sometimes "step on each other's toes." Mattis was en route to an Asian defense summit where he's expected to cross paths with his Chinese counterpart. The former Marine general also shrugged off Trump's comment that he was "sort of a Democrat," saying he was "proudly apolitical" and never registered in a party.
Opening the door | Japanese Prime Minister Shinzo Abe's plan to invite as many as half a million foreign workers is testing tolerance for change in one of the world's oldest and most homogeneous societies, Isabel Reynolds reports. While far right parties have little traction in Tokyo, Abe got a reminder of the risks Sunday when a handful of noisy protesters from the Japan First movement marched through the capital waving imperial army flags and demanding the proposal's withdrawal.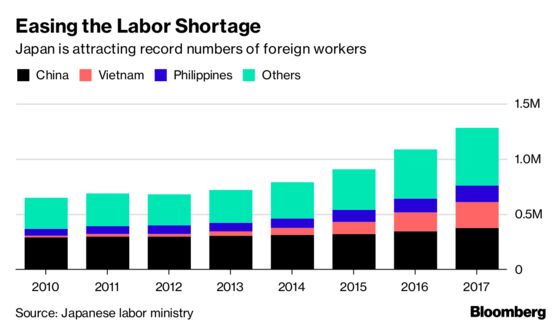 Crime capital | As darkness falls on the Nyanga shantytown outside Cape Town, residents rush home and bolt the doors in fear. South Africa's undisputed crime capital is one of the world's most dangerous places outside a war zone. As Mike Cohen and Paul Vecchiatto report, drugs, gangs and rampant inequality – partly a legacy of apartheid – are fueling a rise in crime across the nation, where the spiraling homicide rate is now more than six times higher in the U.S.
Grass roots capitalism | In the land of 21st century socialism, good old-fashioned capitalism is thriving. Struggling for three meals a day, Venezuelans are taking matters into their own hands to make ends meet by selling fixed-up light bulbs, car tires and water heaters as the oil revenue that once sustained Nicolas Maduro's pariah regime evaporates.

What to Watch
24 hours after Brexit negotiations were put on ice, the mood has turned more positive. An EU diplomat said the stalemate was "more of a pause than a breakdown," and the bloc isn't ruling out progress at a leaders' summit tomorrow.
Australia is weighing whether to follow the U.S. and move its embassy in Israel from Tel Aviv to Jerusalem, prompting concern from neighbor Indonesia. 
Elizabeth Warren's DNA test wasn't a mere rebuttal of Trump. It also shows the Democratic senator is a presidential contender.
And finally… Trump says that Sears, the iconic department store chain, had been mismanaged for years before its bankruptcy this week, perhaps forgetting that his treasury secretary had been on the board for more than a decade. Mnuchin lived with Sears CEO Eddie Lampert while they were at Yale and stepped down from the company in 2016 just before he joined the Trump administration.