Saudi Arabia's Crown Prince Arrives in Argentina for G-20 Summit
(Bloomberg) -- Saudi Crown Prince Mohammed bin Salman arrived in Argentina for the G-20 summit in Buenos Aires amid the outcry over the killing of columnist Jamal Khashoggi.
The crown prince's appearance in Argentina follows a tour of Arab countries and will be scrutinized to gauge how willing world leaders are to be associated with him following the murder of Khashoggi at the Saudi consulate in Istanbul last month.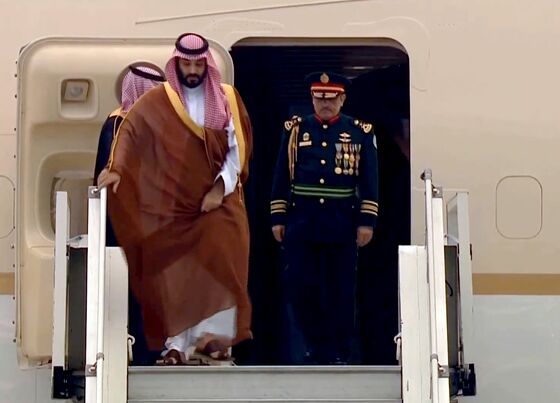 Russian President Vladimir Putin plans to meet with the crown prince, the Kremlin said on Wednesday. But U.S. President Donald Trump, who has built much of his Middle East strategy around an alliance with Saudi Arabia, has no plans for a one-on-one meeting with Prince Mohammed, the White House said.
Human Rights Watch said earlier this week it filed a submission with an Argentine federal prosecutor concerning the crown prince's possible role in alleged war crimes by the Saudi-led coalition in Yemen.