Sanchez Vows to Heal Spain's Wounds With Coalition Government
(Bloomberg) -- Spanish Prime Minister Pedro Sanchez vowed to heal the divisions that have paralyzed domestic politics after he succeeded this week in forming a government to break nine months of gridlock.
Speaking for the first time since he won sufficient backing in parliament to win a confidence vote, Sanchez said the new administration will seek dialogue on social and political issues. Catalonia remains the most intractable challenge after the failed bid by pro-independence parties to split away from Spain in 2017 deepened political rifts.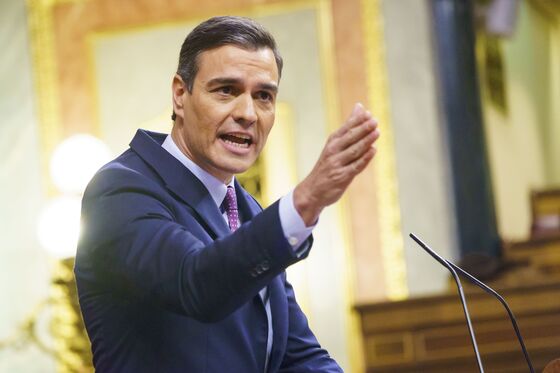 "Citizens are demanding from politicians a moderate Spain and not one of tensions," Sanchez said. "A Spain which constructs bridges of collaboration and not one of vetoes and ruptures -- we've had many in these past few years."
The country has been in political limbo since Sanchez dissolved parliament to spark the first of two inconclusive general elections in April.
With the legislature divided between five major parties and a host of smaller regional forces after a second vote in November, Sanchez turned to Catalan separatist party Esquerra Republicana to make the numbers work in his favor after striking a coalition deal with the far left Podemos.
His minority government is vulnerable to deep disagreements about how to handle the region's push for sovereignty and needs to preserve relations his coalition partner, Podemos leader Pablo Iglesias, after previous tensions.
Sanchez's first major task will be to make up for lost time by passing the long-overdue 2020 budget. He also has a mandate to reverse some of the policies that helped Spain emerge from an economic crisis six years ago. He plans to fund more social spending with higher taxes on large companies and wealthier Spaniards. He also plans to bring in more protection for workers and a higher minimum wage.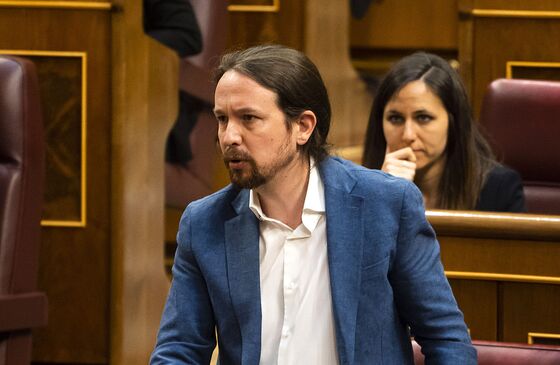 In a sign of the fragility weighing on the first coalition administration since before the 1936-1939 Civil War, public support for the Socialists and Podemos slipped in January. Some 26% of people polled backed the Socialists, compared with the party's 28% vote share in November's general election, according to a survey published by the newspaper ABC. Support for anti-austerity Podemos inched down to 12.4% from 12.8%.
Podemos may push for more radical measures. In its electoral manifesto it has called for taxing banks more in order to recover some of the 60 billion euros ($66.7 billion) spent bailing them out during Europe's financial crisis. It also wants to further regulate the real estate market, including introducing rent caps.
The party will have five posts in Sanchez's 22-minister cabinet, including Iglesias as one of four deputy prime ministers and Yolanda Diaz as labor minister. Perhaps to assuage concerns in the market, Sanchez has named technocrats to key posts, including retaining Nadia Calvino as economy minister and elevating her to deputy prime minister.
Jose Luis Escriva, previously head of Spain's budget watchdog AIReF and a former chief economist at Banco Bilbao Vizcaya Argentaria SA, will take on the role of social security minister with Spain's pension system in urgent need of reform given a rapidly aging population.
Sanchez named Arancha Gonzalez Laya, formerly a United Nations assistant secretary general and executive director of the International Trade Center, as minister of foreign affairs.