South Africa Opposition Links Ramaphosa Donation to Guptas
(Bloomberg) -- The South Africa's main opposition party said a fund that collected money for President Cyril Ramaphosa's campaign to win control of the ruling party was administered by a law firm whose director appears to have had links to the controversial Gupta family.
The trust account was administered by law firm Edelstein, Farber and Grobler and one of the directors of that firm was also a director of Trillian Capital Partners Pty Ltd., the Democratic Alliance said in an emailed statement on Tuesday.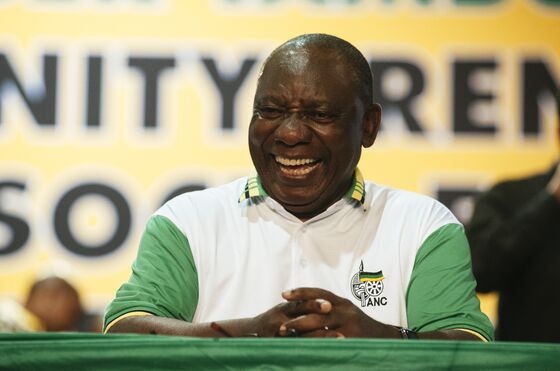 Ramaphosa said earlier this month that his campaign to lead the ruling African National Congress last year received a donation from a firm with links to his son and that he previously inadvertently gave incorrect information about it to parliament. The 500,000 rand ($36,000) payment was made on behalf of Bosasa, now called African Global Operations, and would be returned, Ramaphosa said.
"President Ramaphosa is now left with little choice but to heed my call and immediately appoint a full-scale independent inquiry -- headed by a retired judge to be selected by the Chief Justice -- to fully investigate the Bosasa scandal," DA leader Mmusi Maimane said in the statement.
Financial-services firm Trillian is linked to the Gupta family through business associate Salim Essa, who was its principal shareholder until he sold out. McKinsey & Co. worked alongside Trillian when it was contracted by state-owned power utility Eskom Holdings SOC Ltd. and has apologized to South Africa about how that business was handled, saying it overcharged the utility and was slow to admit wrongdoing.
The Gupta family has been accused of using its political connections to win state contracts and influence government appointments. The Guptas have denied wrongdoing.
Khusela Diko, Ramaphosa's spokeswoman, said the entities involved in handling the donation were privately owned and she couldn't comment on how they were structured.