'Hotel Rwanda' Hero, a Critic of President, Held in Probe
(Bloomberg) -- Rwandan authorities detained exiled Paul Rusesabagina, a former hotel manager who sheltered hundreds of people during the 1994 genocide and whose story was later adopted by Hollywood, on terrorism allegations.
Rusesabagina, portrayed as a hero in the Oscar-nominated 2004 movie 'Hotel Rwanda', was shown to the media in handcuffs at the headquarters of the Rwanda Investigations Bureau on Monday. It wasn't disclosed how Rusesabagina, who is a Belgian citizen, was arrested. One of his daughters, Anaise Kanimba, told the BBC his family had last heard of him from Dubai on Thursday.
"We're not aware of how he got there and what happened," she told BBC's Newsday program. "He would never go to Rwanda of his own will."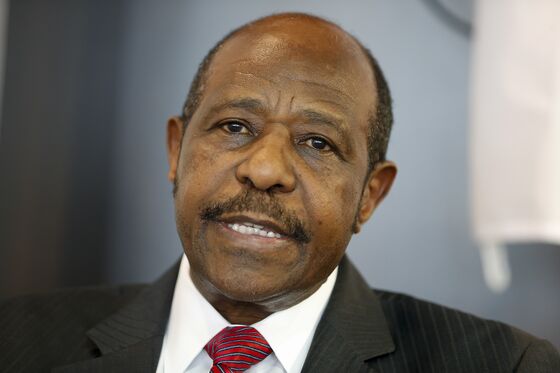 The 66-year-old has been an outspoken critic of President Paul Kagame for several years and is a key member of the opposition Rwanda Movement for Democratic Change, which has an armed wing that engaged in a gunfight with government troops in 2018.
The investigations bureau said in a statement he is suspected to be "the founder, leader, sponsor and member of violent, armed, extremist terror outfits." Rwanda's prosecutor-general, Aimable Havugiyaremye, said by phone on Tuesday that the case hasn't reached prosecution yet and that it will depend on the charges how long Rusesabagina remains in custody.
Read more about Paul Rusesabagina and 'Hotel Rwanda'
Kagame has often warned his critics that those who "betray" the country will be dealt with, and the country's intelligence network has been accused by international human-rights groups of abducting and killing former allies in Rwanda and abroad. The Rwandan government has rejected the allegations.
South Africa expelled several Rwandan diplomats in 2014 after former intelligence chief Patrick Karegeya, who had fled there, was found strangled to death on a bed in an upscale hotel in Johannesburg. A South African court later that year convicted four people for trying to assassinate a former Rwandan general in the country.