Russian Prime Minister Returns to Office After Recovering From Coronavirus
Russian President Vladimir Putin signed a decree restoring Prime Minister Mikhail Mishustin to his position after he recovered from a coronavirus diagnosis.
Putin canceled a temporary transfer of Mishustin's authority to First Deputy Prime Minister Andrey Belousov, who was named acting premier on April 30, according to the decree.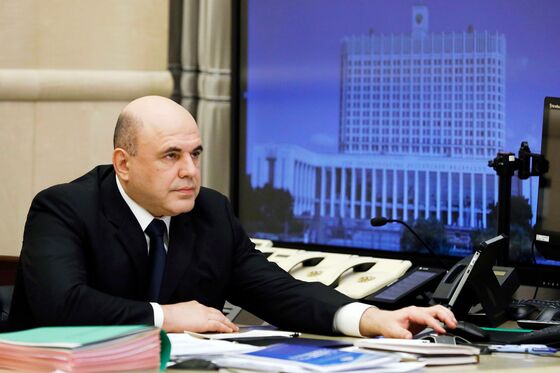 Following his coronavirus diagnosis, Mishustin, 54, reappeared on state television on May 8 and has repeatedly participated in videoconferences with Putin and other ministers since then.
Mishustin, three government ministers and at least five State Duma deputies have been diagnosed with the virus, as well as Putin's spokesman Dmitry Peskov. Russia has the second-most coronavirus cases in the world behind the U.S., and the number of new Covid-19 infections rose by 9,263 in the past day to 299,941.