Russia Not Ruling Out Terror in Deadly Apartment-House Blast
(Bloomberg) -- Authorities are still considering all possible explanations for an apartment-building blast in Magnitogorsk on Dec. 31, although evidence currently points to a gas explosion, the Investigative Committee said Friday.
"From the start, investigators have been probing all possible explanations for the tragedy. As of today, the priority theory remains an explosion of household gas," spokeswoman Svetlana Petrenko said in a statement. "Traces of explosives or their components have not been found on the fragments taken from the site."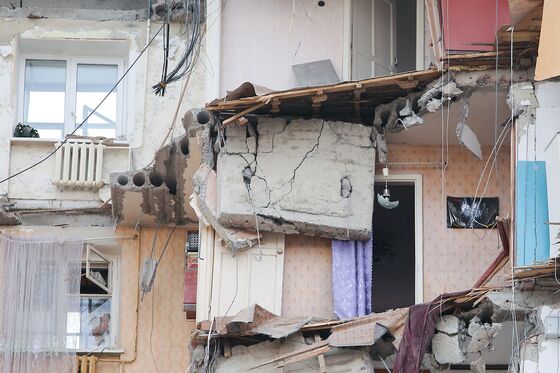 Final decisions on the cause will be made after further testing and investigation are conducted, the committee said.
The agency's comment came a day after Islamic State claimed responsibility for what it said was a terror attack in the Ural Mountain city, according to the SITE Intel monitoring group. The early-morning explosion destroyed a section of the 10-story building, killing 39 people. President Vladimir Putin made an unusual personal visit to the site after the blast.
"I suggest journalists shouldn't trust statements by terrorist organizations that, as is well known, claim responsibility for all the major events in various countries of the world," Petrenko said.
Islamic State has claimed responsibility for several terror attacks in recent years in Russia, as well as the downing of a Russian jet over Egypt in 2015, which killed 224 people.