May Plans Last-Minute Brexit Talks on Saturday: Brexit Update
Prime Minister Theresa May is fine-tuning a Brexit deal ahead of a summit on Sunday.
May and EU Commission President Jean-Claude Juncker made "good progress" and work continues
Negotiators to work through night to finalize deal. May will meet Juncker again on Saturday
EU warned earlier that the text needs to be completed on Thursday or the summit might not go ahead on Sunday
May, her new minister Amber Rudd, and Chancellor of the Exchequer Philip Hammond say that voting against her deal could mean Brexit is thwarted
Irish Lawmakers Rubber Stamp Withdrawal Deal (10:20 p.m.)
In Dublin, the Irish parliament backed a government motion supporting the Brexit deal — the vote was largely symbolic as there was never a doubt lawmakers would back the deal given it contains the backstop needed to ensure the Irish border remains invisible following Brexit.
DUP: Can't Support May's Deal (8:45 p.m.)
Hammond gave the Conservatives' nominal Northern Irish allies in Parliament something they could pounce on. The chancellor told ITV's "Peston" show that he doesn't like the so-called backstop plan on Northern Ireland, which he said wouldn't be good for the economy or for the unity of the four nations that make up the U.K. Appearing on the same show, Democratic Unionist Party Deputy Leader Nigel Dodds said that he agreed with Hammond's analysis.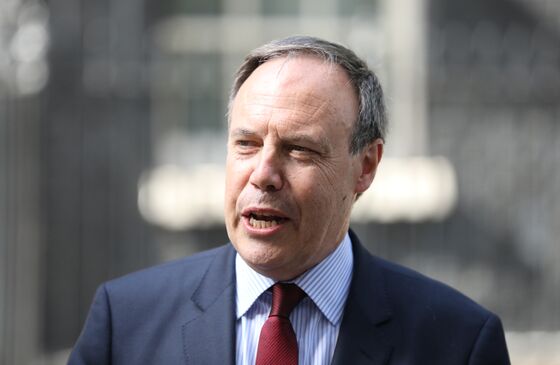 The DUP is supposed to back up the Tories in important votes under the terms of the agreement they struck to prop up May's minority government. But this week they've withheld support on a series of votes around Hammond's Finance Bill, to show their displeasure over May's Brexit deal. Dodds told Peston said his party's 10 lawmakers can't vote for May's withdrawal agreement, which he doesn't think will be changed before being put to a vote. He noted that across Parliament "there is no enthusiasm for this deal whatsoever," and he expects it to be rejected.
Dodds said the DUP "wants to remain committed to the confidence and supply" deal between the two parties but that it's a "two-way street" and is contingent on May pursuing a Brexit strategy that doesn't leave part of the country behind. "We've got to warn the government that there's two sides to this bargain."
Hammond: Rejection of Deal Could Thwart Brexit (8:30 p.m.)
Hammond has joined cabinet colleagues in warning Brexiteer lawmakers that if they vote against the premier's deal, they could thwart Brexit altogether. It's a line May has repeated in the past week, while Rudd and Hammond's deputy, Liz Truss, have also weighed in with that verdict.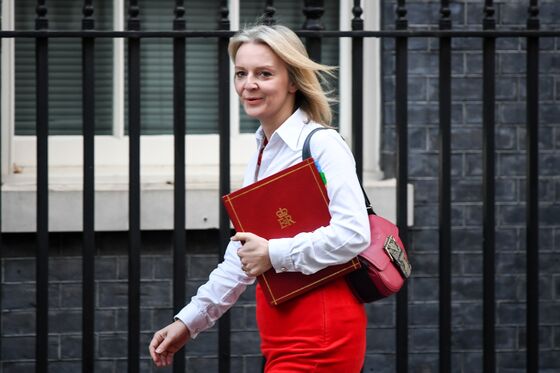 "It's clear that if the deal is not approved by Parliament, we will have a politically chaotic situation," Hammond said in an interview on ITV's "Peston" show. "For those who are passionately committed to ensuring that we leave the EU on the 29th of March 2019, one of the things that they are going to have to bear in mind is the possibility that in that chaos that will ensue, there may be no Brexit."
Hammond also warned that "getting a smooth exit from the European Union, doing this in an orderly fashion is worth tens of billions of pounds to our economy." He said the Treasury would be producing a set of forecasts on what different outcomes would mean for the economy, measured against a baseline of continued EU membership. Asked whether that would be "embarrassing" because all pathways were likely to be worse economically than the status quo, he said "this isn't only about economics," noting that "there are also political and constitutional questions that people want to pursue in this debate."
May Plans Last-Minute Brussels Dash (7:45 p.m.)
May says she and Juncker made progress, and negotiators will now take over again to finalize the deal.
"We have given sufficient direction to our negotiators," she told the BBC. "I hope for them to be able to resolve the remaining issues and that work will start immediately."
May will be back in Brussels on Saturday to meet Juncker again, ahead of the summit on Sunday.
Earlier, EU officials had warned that if a text hadn't been agreed by Thursday morning, the summit could be canceled.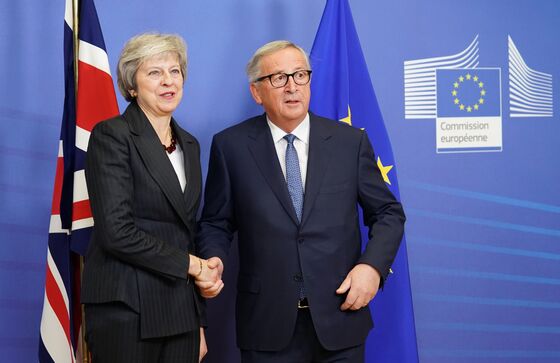 May, Juncker Make Good Progress (7:20 p.m.)
May met EU Commission President Jean-Claude Juncker in Brussels and the pair made "very good progress" finalizing the terms of the deal, according to an EU Commission spokesman. Work continues. A person familiar with the situation said negotiators would work through the night to try to finalize the text.
EU officials had warned earlier that the agreement needs to be completed by Thursday morning or there's a risk the summit on Sunday may be cancelled.
May is due to make a statement shortly. A U.K. official also said progress had been made.
Customs May Not be Ready in Time (4:20 p.m.)
The nation's most senior tax official, Jon Thompson, told Parliament's Treasury Committee that new customs arrangements may not be ready if the Irish border backstop has to be used at the end of the 21-month transition period.
He said it takes 24 months "from certainty" to get the required systems in place, meaning that they are unlikely to be fully ready by December 2020. While he didn't think more money or resources would help, HM Revenue & Customs would have been able to deliver a workable system in time if it had been instructed to start immediately after the 2016 referendum, he said.
Labour Working with SNP to Block May's Deal (1.17 p.m.)

Labour Leader Jeremy Corbyn held talks with the Scottish National Party's First Minister of Scotland, Nicola Sturgeon, on Tuesday. They discussed the need to oppose and defeat May's Brexit deal when it comes before Parliament for a vote, a Labour spokesman told reporters on Wednesday. According to the spokesman, there's a clear need for a general election to get rid of May's government. The spokesman declined to say whether Labour could form a coalition administration with the SNP.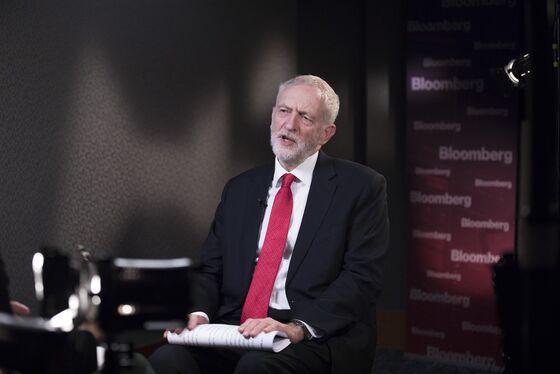 May: Gibraltar Must Be Part of Future Deal (12:30 p.m.)

Spain wants May to cut a special deal on Gibraltar and not to include the territory within the overall future partnership deal. But she was clear she's not going to let that happen. "I've been clear we will not exclude Gibraltar from our negotiations on the future relationship. We want a deal that works for the whole U.K. family and that includes Gibraltar," May told Parliament.
"We are absolutely steadfast in our support of Gibraltar, its people and its economy."
May: Block My Deal and Risk No Brexit (12:15 p.m.)
May told members of Parliament that if they vote against her Brexit deal, there's a risk of "no Brexit at all."
It's a message aimed at anti-EU hardliners who are threatening to vote down her deal when it comes to Parliament next month as they think the agreement leaves the U.K. too closely bound to the EU.
Amber Rudd, a pro-EU ally brought back into the Cabinet last week, made the same argument earlier on Wednesday. She said "Brexiteers could lose their Brexit" by rebelling against May. The hardliners' view is that if they vote against the deal, the alternative is leaving without any agreement, which some of them argue is manageable.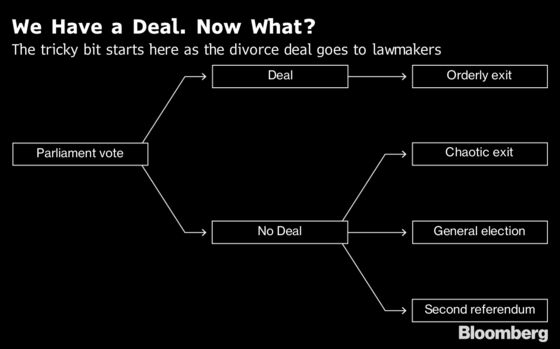 Labour Plots to Avoid No Deal (10:30 a.m.)
The Labour Party is drawing up amendments to block a no-deal break from the EU when the House of Commons votes on May's Brexit deal, Labour economy spokesman John McDonnell said at an event in London.
There is no majority in Parliament for either May's deal or a no-deal Brexit and Labour believes it can win a majority for clauses in any motion that would stop the U.K. "falling off this cliff edge with no deal," he said.
"What we're trying to do now is craft up amendments when the government comes back with its proposals that will give the house the opportunity to indicate it will avoid a no deal at all costs," he said at an event organized by Thomson Reuters.
"There's a vast majority of MPs that would support that and make sure that whatever happens, no deal is taken off the agenda all together."
The Backstop Can't be Improved, Bradley Says (10 a.m.)
The Brexit divorce deal can't be improved, and EU governments have made that clear, said Northern Ireland Secretary Karen Bradley.
She said difficult compromises were made, particularly on the Irish backstop, but they were necessary to get the deal done.
"This isn't going to get better," she told a committee in Parliament.
German Chancellor Angela Merkel reminded the U.K. again on Wednesday that the divorce deal can't be reopened. The agreement on the Irish border is proving politically toxic at home, as it risks keeping the U.K. tied into the EU's orbit indefinitely.
May is in Brussels later on Wednesday, but the focus of talks is on the future relationship rather than the separation agreement.
McDonnell Says No Labour MPs Will Back May (9:45 a.m.)
Shadow Chancellor John McDonnell predicts that none of his party's lawmakers will back May's Brexit deal.
McDonnell told an audience in the City of London that he's confident that both the Brexiteer and Remain supporting wings of the party will vote with the party line and says there is no majority for leaving the EU without a deal.
Rudd Says Parliament Would Block No Deal (9 a.m.)
Amber Rudd, the pro-EU Conservative who's now back in the Cabinet, said Parliament would make sure the U.K. doesn't crash out of the bloc without a deal even if it votes down May's agreement.
"It's my view that Parliament, the House of Commons will stop no deal. There isn't a majority in the House of Commons to allow that to take place," she told the BBC.
She issued a warning to pro-Brexit hardliners that if they vote against the deal on offer, they could end up seeing the divorce thwarted.
"If it doesn't get through anything could happen, the Brexiteers may lose their Brexit," she said.
Coming Up:
May takes questions in Parliament at noon
May travels to Brussels to meet Juncker at 4:30 p.m. U.K. time