Rubio Slams UN Chief for 'Playing Right Into' Maduro's Hands
(Bloomberg) -- U.S. Senator Marco Rubio criticized United Nations Secretary General Antonio Guterres for offering to hold negotiations between Venezuelan President Nicolas Maduro's regime and the opposition, a move he said would let the regime hang on to power.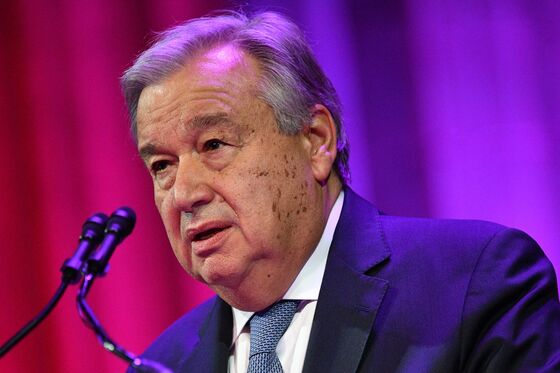 Guterres met Monday with Venezuela Foreign Affairs Minister Jorge Arreaza and offered to help conduct "serious negotiation to help the country out of the present standoff for the benefit of the people of Venezuela," spokesman Stephane Dujarric said.
Although the UN was created in part to help resolve international crises, the Florida Republican said "fake" UN negotiations play into Maduro's plans by dividing the opposition and buying "time for protests to die down."
"When it comes to democracy & human rights UN increasingly worthless," Rubio, who has been a leader in driving U.S. efforts to oust Maduro, tweeted. "Maduro will also want UN 'experts' to blame Venezuela crisis on sanctions."
Since President Donald Trump's recognition of National Assembly leader Juan Guaido's claim to the presidency last month, more than 30 nations have come to Guaido's side, including most Latin American governments. Negotiations -- an idea floated by a variety of entities including Mexico, Pope Francis and Guterres-- have been rejected by U.S. officials.