Romanian Premier Says 2021 Draft Budget Gap Is Still High
(Bloomberg) -- Romania's budget deficit this year is still too high, Prime Minister Florin Citu said after cutting back on spending proved harder than envisaged.
Following weeks of delays, the cabinet in Bucharest drafted a budget with a gap of 7.16% of economic output this year, followed by a reduction to 5.84% in 2022, Citu told a press conference in Bucharest on Wednesday.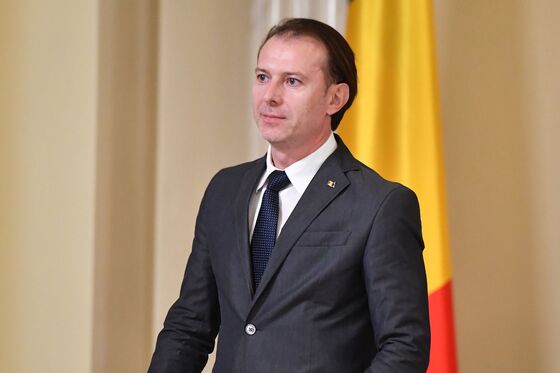 Public spending will increase by 5%, less than in previous years, with more money going into investments. Revenues are estimated to grow by 13% as the government expects digitalization of the administration to improve tax collection, according to Citu. The wages of state employees are frozen this year to save money.
"We can't talk about austerity since we're running a 7% deficit, which is very big," Citu said. "Pressing the break too hard is not a solution because the economy is still growing below potential, but we can't keep being the black sheep of Europe."