Romania Path to Snap Ballot Thrown Into Uncertainty by Court
A legal challenge to the re-nomination of Ludovic Orban as prime minister has thrown Romanian politics into further uncertainty.
Early elections had appeared likely after Orban's minority government was toppled this month. But the Constitutional Court ruled Monday that President Klaus Iohannis created a conflict of interest by proposing him again as premier and may have to suggest another candidate.
"It's clear that we're in a difficult political situation, but it would be risky to prolong this interim mandate of the government until the next elections in December," said Iohannis. He said that the court ruling significantly lowered the chances for early elections to bellow 50% and that he'll decide on the next step after studying the court's full ruling.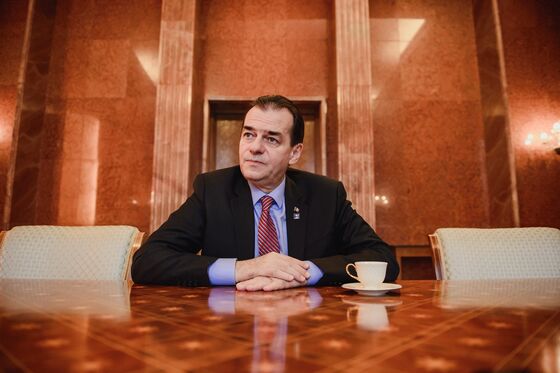 Orban's Liberals want to capitalize on high poll ratings by bringing elections forward to the spring or early summer from the fall. But the process of selecting a new cabinet will now begin from scratch and two governments must collapse before an early ballot can take place.
Romania is used to political upheaval, having had more prime ministers than any other European Union nation since communism collapsed three decades ago. Even so, the leu weakened for a fourth straight session on Monday to near a record low against the euro.
"It's not a defeat," Orban said, pledging to decide what to do next once the court releases the detailed of its ruling. The opposition Social Democrats, who submitted the court challenge, want a national unity government, a solution that Iohannis said he won't consider.