Rock Stars Demand Restrictions on Politicians Using Their Music
(Bloomberg) -- Some of the world's biggest rock stars are demanding that U.S. political parties take steps to prevent candidates from using music in ads and at events without permission.
The Artist Rights Alliance sent a letter on Tuesday to the Democratic and Republican national committees as well as their congressional and senatorial campaign arms. The letter urges the parties to establish policies requiring candidates to get consent before using their music -- or risk losing losing the financial backing of the parties.
"This is a tap on their shoulder to ask them to do the right thing," said Ted Kalo, the alliance's executive director. "If they're not responsive to a tap on the shoulder, I expect the level of communication will become more intense, both in the public square and in court."
The alliance, a Washington-based nonprofit that promotes the interests of artists, asked both parties to respond by Aug. 10 with plans to implement these new rules.
More than 50 entities signed the letter, including Aerosmith, R.E.M, Panic! At The Disco, Cyndi Lauper, Elvis Costello, Sheryl Crow, Lykke Li and Lorde.
Jeff Allen, an entertainment attorney in Tennessee with Bradley Arant Boult Cummings LLP, said that campaigns should make sure they're clear on all accounts before using music, but most artists don't actually litigate. "You can send a cease-and-desist letter, you can shout to the media and say 'I don't support it,'" Allen said. "But at the end of the day those are just words."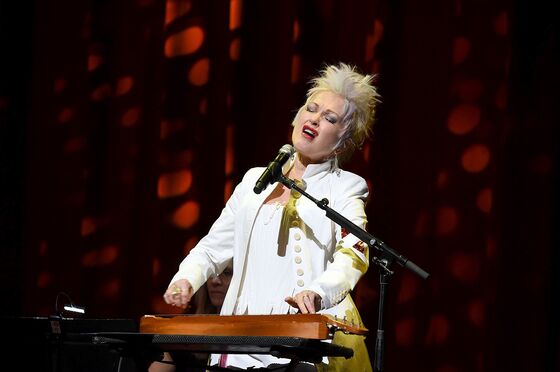 Political-entities licenses covering public performances can be obtained by Broadcast Music Inc. and the American Society of Composers, Authors and Publishers. Musicians can tell the organizations to exclude their work from the performances.
Kalo, who formerly served as general counsel for Democrats on the House Judiciary Committee, said he suspects "a lot of anger and energy will be brought to bear if the campaigns continue to misappropriate artists' music."
The consent of musicians, who may want to avoid appearing to endorse a candidate, is especially important in light of the divisive political atmosphere, Kalo said.
Unauthorized uses of music are a long-established issue in U.S. elections. The 1984 re-election campaign of Ronald Reagan used Bruce Springsteen's music after the release of Born in the U.S.A. Springsteen mused at concerts later that year over whether or not Reagan had actually listened to the album, which carried themes regarding veterans returning from the Vietnam War.
President Donald Trump's rallies have prompted numerous artists to complain about the use of their music without permission, Kalo said.
Singer Neil Young said in a post this week on his website that he's considering suing Trump for playing his "Rockin' in the Free World" at campaign rallies.
The Rolling Stones last month threatened to sue over Trump's use of "You Can't Always Get What You Want" to wrap up his rallies.
"For artists that do choose to engage politically in campaigns or other contexts, this kind of unauthorized public use confuses their message and undermines their effectiveness," the alliance said in its letter. "Music tells powerful stories and drives emotional connection and engagement -- that's why campaigns use it, after all! But doing so without permission siphons away that value."