Stacey Abrams to Give Democratic Response to State of the Union
(Bloomberg) -- Former Georgia gubernatorial candidate Stacey Abrams will deliver Democrats' response to President Donald Trump's State of the Union address next week, Senate Minority Leader Chuck Schumer said Tuesday.
Abrams narrowly lost her race last year -- she would have become the first U.S. black woman state governor -- and is still seen as a rising Democratic star who's being courted to seek other offices.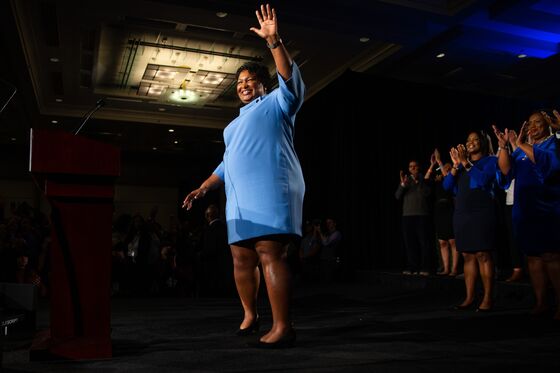 "She has led the charge for voting rights, which is at the root of just about everything else," Schumer told reporters, explaining his decision to ask the former Georgia House of Representatives minority leader to make the high-profile appearance.
Top Democrats including Schumer and Nevada Senator Catherine Cortez Masto, the chairwoman of the Democratic Senatorial Campaign Committee, have been urging Abrams to run for the Senate in 2020. Abrams said in December that she planned to run for office again but "what it is I'm going to run for I haven't decided yet -- stay tuned."
The choice of Abrams alleviates potential tension among the many Democratic members of Congress already running for the party's 2020 presidential nomination or considering a bid. But it's not without risks for Abrams -- there have been so many mishaps with recent State of the Union responses that some have joked it's a curse to be given the honor.
Then-Louisiana Governor Bobby Jindal's response to President Barack Obama's first address to a joint session of Congress, in early 2009, fell flat and he was compared unfavorably to "30 Rock" character Kenneth the Page. Florida Senator Marco Rubio's 2013 State of the Union response drew attention not for what he said but for the extended pause he took to take a gulp from a bottle of water.
California Attorney General Xavier Becerra, who's frequently criticized Trump and hit him with a raft of lawsuits, will deliver the Spanish-language response, Schumer and House Speaker Nancy Pelosi said in a statement.