Rising Star of South African Politics Entangled in Scandal
(Bloomberg) -- Once a rising star in South Africa's ruling African National Congress and mentioned as a possible future presidential contender, Malusi Gigaba is now fighting for political survival.
Anti-graft ombudsman Busisiwe Mkhwebane has given President Cyril Ramaphosa 20 days to take disciplinary action against the former finance minister for lying under oath. Her finding comes seven months after the High Court said Gigaba, now home affairs minister, committed perjury when he denied authorizing a company owned by the billionaire Oppenheimer family to operate a private immigration terminal at Johannesburg's main airport.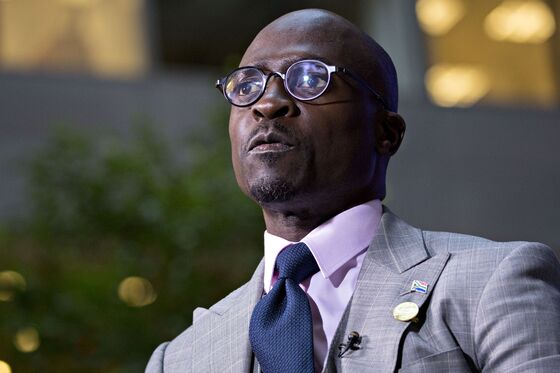 The latest decision may make it difficult for Ramaphosa to keep him in the cabinet after vowing to clean up the government following Jacob Zuma's scandal-tainted nine years in office. It's also less than a month after Nhlanhla Nene was pressured to quit as finance minister for lying about meeting members of the Gupta family, friends of Zuma who have been accused of graft.
Ramaphosa's office said Thursday that he's considering Mkhwebane's directive.
The perjury scandal isn't the only mark against Gigaba's name. A study published last year by eight leading academics placed him at the center of efforts by the Guptas to reap billions of rand from government contracts during his tenure as public enterprises minister and later as finance minister. Those allegations are being tested by a judicial panel, and Gigaba, Zuma and the Guptas reject the accusations.
Gigaba did, however, apologize for a compromising video that was shared on social media and that he says was hacked from his phone.
A former head of the ANC's youth wing, the party's internal elections showed Gigaba has been among its most popular officials. At 47, he's one of a handful of relatively youthful senior leaders in the ruling party and aided its efforts to attract support among the almost 50 percent of the electorate that's aged less than 35.