Right-Wing Author Says He Expects to Be Charged in Mueller Probe
(Bloomberg) -- A right-wing author and conspiracy theorist said Monday that he expects to be indicted in Special Counsel Robert Mueller's investigation of Russian interference in the 2016 presidential election.
Jerome Corsi told viewers of his YouTube live-stream broadcast that he'd been cooperating with the inquiry since receiving a subpoena from FBI agents at his home in August, "three days before my 72nd birthday."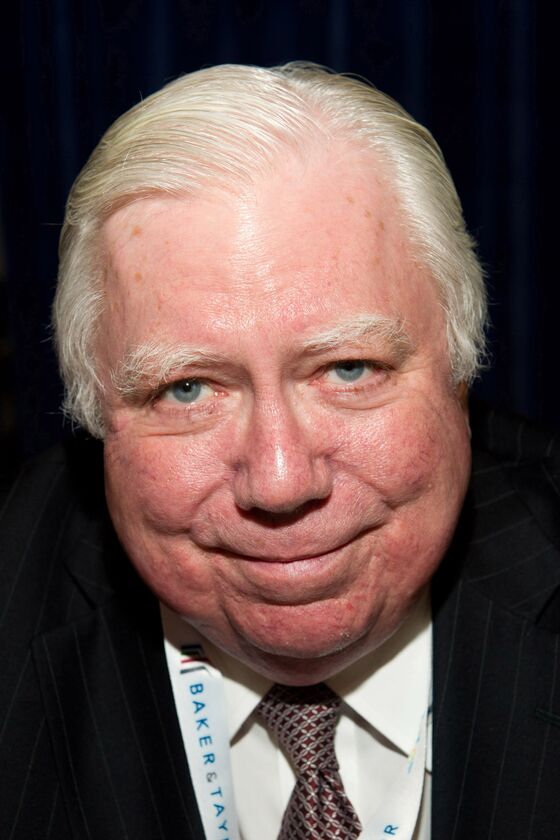 "And at the end of that two months even though I did everything I could to cooperate, the entire negotiations, discussions have just blown up and now I fully anticipate in the next few days I will be indicted by Mueller for some form or other of giving false information to the special counsel or to one of the other grand jury or however they want to do the indictment," Corsi said.
He said he had turned over two computers and a cellphone to investigators and given them full access to his tweets. He called himself a victim of a "perjury trap."
"It's like at the end of two months my mind was mush," he said. "I think that my crime really is that I dared to support Donald Trump, President Trump."
Corsi's lawyer, David Gray, didn't immediately respond to a request for comment Monday night. Mueller's spokesman, Peter Carr, declined comment.
Corsi suggested the possible charges arose over Mueller's inquiries into the theft of thousands of emails from the Democratic National Committee, Hillary Clinton's presidential campaign, and the campaign's chairman, John Podesta.
Mueller has been requesting interviews with former employees and friends of Roger Stone, the veteran Republican operative, asking them about Stone's ties to Russia and WikiLeaks founder Julian Assange.
Stone dropped hints during the campaign -- backed up by emails more recently made public -- that he knew in advance emails hacked from the Clinton campaign would be released.
"In the final analysis, I want everyone to know, to the best of my recollection, I never met Julian Assange. That's my recollection," Corsi said Monday. "I did not have anyone who connected me to Julian Assange. Best of my recollection, what I knew in advance about what Julian Assange was going to do in terms of the Podesta emails, I figured out. And I will be explaining that when the time comes."
Stone said in a statement that watching Corsi's podcast, he "strikes me as a man who has been squeezed hard but refuses to do anything but tell the truth which is why they may be indicting him."
In some of his many books, Corsi has attacked John Kerry's Vietnam War record and suggested that Barack Obama was both a Muslim and a Communist.
On Monday, while again expressing doubts about Obama's birth certificate and promoting a theory that that the Democratic Party in Hawaii had been infiltrated by communists, Corsi asked for financial assistance to help pay his legal expenses.