Republicans Propose Censure of Trump Instead of Impeachment
(Bloomberg) -- A group of House Republicans have introduced a resolution to censure President Donald Trump for attempting to overturn the presidential election results and inciting the mob that stormed the Capitol.
The censure resolution, using similar language to the article of impeachment being advanced by House Democrats, shows the fissures in the Republican Party that have emerged since the Jan. 6 assault on the Capitol by a crowd of Trump supporters.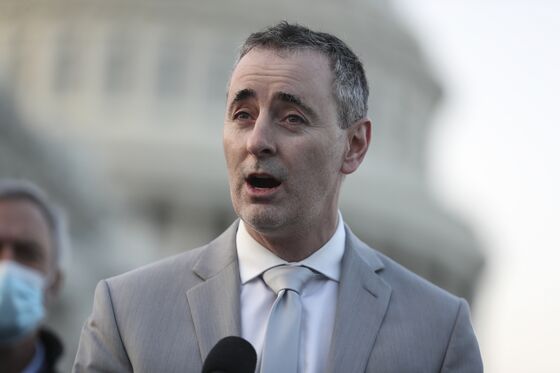 "President Trump's attempts to undermine the outcome of the 2020 election have been unconscionable," Pennsylvania Republican Brian Fitzpatrick, one of six GOP sponsors, said in a statement. Trump's "actions, behavior, and language are unacceptable and unbecoming of the office he holds for the next eight days."
Their censure proposal comes as at least three Republicans, including No. 3 House GOP leader Liz Cheney, said they would support impeachment. The sponsors said the Senate is unlikely to convict Trump, but a censure resolution would be a bipartisan alternative that could pass both chambers of Congress.
"Both Democrat and Republican Members of the U.S. Senate are convinced that the House's impeachment efforts will almost certainly result in a second acquittal of President Trump, which would even further divide and inflame tensions in our nation," the sponsors said in a joint statement.
Along with Fitzpatrick, the Republicans backing the censure are Tom Reed of New York, Young Kim of California, Fred Upton and Peter Meijer of Michigan and John Curtis of Utah.