Ex-Pence Aide Helps Lead GOP Assault Against Biden Tax Increases
(Bloomberg) -- A top aide to former Vice President Mike Pence is helping lead a $25 million to $50 million campaign to oppose President Joe Biden's proposed tax increases, including ads targeted to the districts of Democratic members of Congress.
The Coalition to Protect American Workers, led by Republican operatives including Marc Short, Pence's former chief of staff, plans a campaign of at least $25 million starting within a month that includes television and digital ads, according to a person familiar with the effort.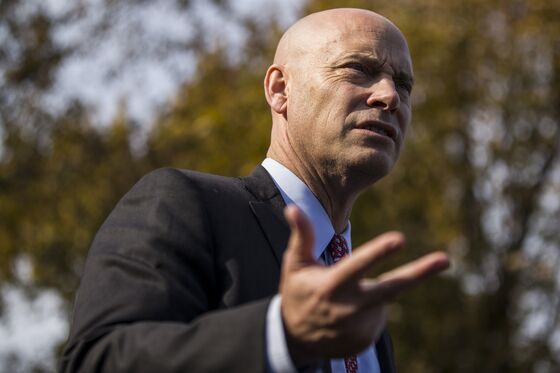 The 2017 Republican tax cuts helped create millions of new jobs, Short said in a statement, and "Democrats now want to pass job-killing tax increases that will stifle our economy as the country is finally emerging from a pandemic." Axios first reported the plans.
Biden is planning to offer what would amount to the biggest set of tax increases since 1993 to help pay for infrastructure, clean-energy and social initiatives, including restoring the Obama-era 28% corporate tax rate that former President Donald Trump's tax plan cut to 21%. It would also increase the top personal income tax rate to 39.6% for those households earning $400,000 a year or more.
But the coalition will argue it could take years to realize new jobs from infrastructure investment, and that the tax increases would cost the U.S. economy jobs now just when millions of Americans are ready to get back to work as the coronavirus pandemic eases.
The ads will target Democratic members of Congress and potentially Republicans who aren't willing to denounce new taxes, a person familiar with the plan said.
The new group includes operatives who worked on the Trade Works for America coalition that pushed for ratification of the USMCA trade pact in 2019 that replaced the North American Free Trade Agreement, the person said.
That coalition focused on 45 congressional districts in 21 states with Democratic members where Trump won in 2016 or were very competitive. The campaign included ads urging voters to tell their representatives to support the new deal and telling lawmakers that jobs in their district would be at risk without the pact.