Recognition of Venezuela's Leader Splits Slovak Ruling Parties
(Bloomberg) -- Slovakia's ruling coalition is split over the European Union's push to recognize Venezuelan National Assembly head Juan Guaido as an interim country leader.
On Wednesday, Foreign Minister Miroslav Lajcak withdrew the recognition proposal after he failed to muster support from his ruling party, Smer, his spokesman Boris Gandel said by email.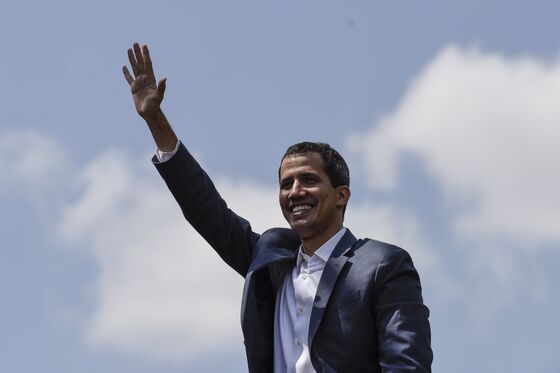 Smer's leader, Robert Fico, said on Facebook that Slovakia's shouldn't take part in "solving political problems with military power," adding that oil was "the main reason why countries are outrunning each other in recognizing a president who didn't even take part in elections."
Fico, who was forced to resign last year following mass protests against corruption, is tapping into anti-western sentiment in the euro area member to salvage his party's popularity ahead of March presidential elections. Still, Slovakia won't block an eventual unified EU stance, according to Gandel.