Queen's Representative in Canada Quits Amid Harassment Claims
(Bloomberg) -- Canadian Governor General Julie Payette resigned on Thursday after a review of allegations of workplace harassment.
The government ordered an independent review of working conditions at Rideau Hall, Payette's official residence, in July after CBC News reported she had verbally harassed employees and created a toxic work environment. The report cited several current and former public servants. Payette denied the allegations.
"In respect for the integrity of my vice-regal Office and for the good of our country and of our democratic institutions, I have come to the conclusion that a new Governor General should be appointed. Canadians deserve stability in these uncertain times." Payette, 57, said via Twitter.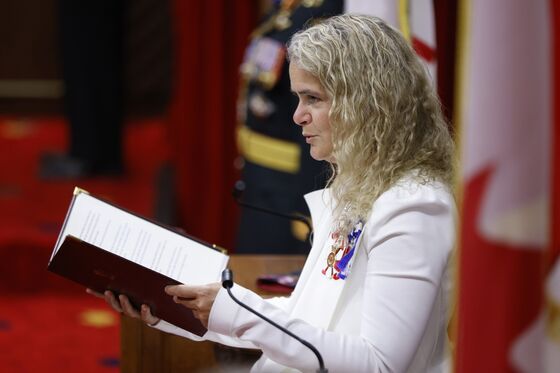 Payette said that while no formal complaints or official grievances were made during her tenure, "I still take these allegations very seriously."
The Governor General serves as Queen Elizabeth II's representative in Canada, where the monarch remains the official head of state.
Payette, a former astronaut, was appointed to the role in 2017.