Putin's Internet Censor to Lead Russia's Largest Media Holding
(Bloomberg) -- Vladimir Putin's long-time internet censor, Alexander Zharov, is taking over the helm at Russia's largest media holding company.
Zharov, who headed the country's communications watchdog since 2012, was appointed chief executive officer of Gazprom-Media Holding on Tuesday, according to a company statement.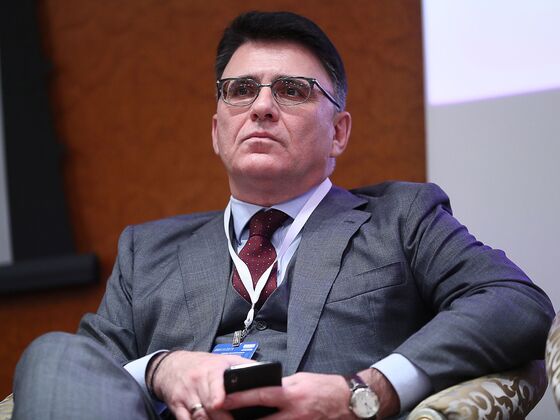 In his eight years at the regulator, Zharov helped the Kremlin tighten control over the internet. He implemented a system for blocking content deemed illegal by the authorities and imposed fines on international social networks including Facebook and Twitter for resisting requirements to move data storage to Russia. He also tried unsuccessfully to block access to Telegram, the messenger service popular for its encryption and privacy protections.
Zharov's "deep understanding of the processes taking place in the industry" should help Gazprom-Media strengthen its market positions, Alexey Miller, the CEO of state-controlled gas giant Gazprom PJSC and chairman of Gazprom-Media, said in the statement.
Gazprom Media's holdings include TV channels, content makers including the popular Comedy Club Production, a video-streaming service and 10 radio stations.