Probe Into Bolsonaro's Son Raises Doubts With His Supporters
(Bloomberg) -- A probe into possible financial irregularities involving Brazilian President Jair Bolsonaro's eldest son threatens to overshadow his trip to Davos and sour the political climate before key measures are discussed in Congress to fix the country's public accounts.
Flavio Bolsonaro, a Senator-elect, faces an investigation over suspicious bank transactions from when he was a member of the Rio de Janeiro state assembly. A successful effort to delay the probe by using his position as legislator to appeal to the Supreme Court has only aroused further suspicion and greater media interest. Similarly, interviews to TV stations over the weekend, rather than testimony to public prosecutors, have raised further doubts among supporters on social media.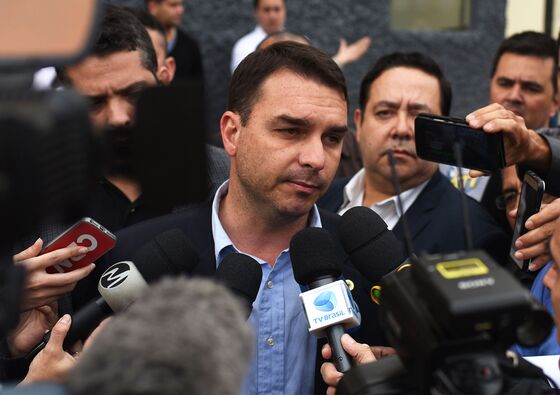 Janaina Paschoal, who campaigned for Bolsonaro and was the most-voted lower house deputy in last October's election, spoke out against special judicial treatment at the Supreme Court and in favor of lifting bank secrecy of Flavio and other legislators.
In interviews with local media Flavio has denied any wrongdoing and said that he is being persecuted. He did not reply to a message requesting comment for this story.
Jair Bolsonaro rose to power on a promise to fight crime and tackle corruption, after swathes of Brazil's political and economic elite were implicated in the worst graft scandal in the country's history. The accusations leveled at Flavio Bolsonaro, coupled with his attempts to push back the investigation, are alienating some of the president's core supporters and risk weakening his political power early in his mandate. Corruption allegations against Bolsonaro's predecessor, Michel Temer, blunted his once-ambitious reform agenda.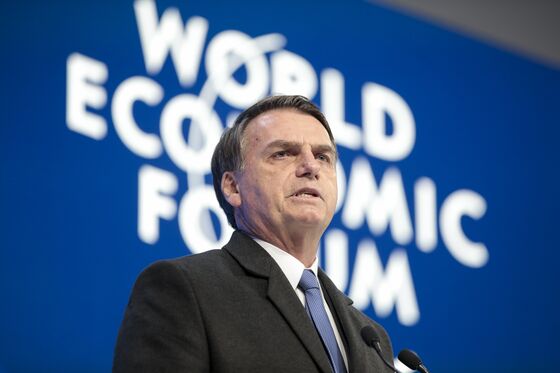 Central to the probe is a report by a government watchdog that Flavio Bolsonaro received 48 deposits of 2,000 reais each during a one month period, from June to July 2017. An aide to Bolsonaro is also under investigation, after a preliminary probe showed 1.2 million reais passed through his bank account -- an amount seemingly incompatible with his salary and other income.
For the president, the situation is complicated by the fact the allegations involve his son, rather than a minister who could be fired, according to Mauricio Santoro, a professor of international relations at the State University of Rio de Janeiro.
"This administration is a family business, with the sons directly involved in the government," he said. "This could be a problem for the efforts of the economy minister, Paulo Guedes, to approve reforms, because it suggests a lack of political stability."
The head of the opposition Workers' Party in the lower house, Paulo Pimenta, said on Monday that a congressional inquiry into the matter could not be ruled out.