Pro-Powell Democrat Steps Up Lobbying With Plea to White House
(Bloomberg) -- A key Senate Democrat said he made the case to the White House chief of staff for a renomination of Federal Reserve Chairman Jerome Powell for a second term. 
Senator Jon Tester of Montana, a member of the Banking Committee and a moderate from a state handily won in 2020 by former President Donald Trump, had previously endorsed a Powell pick.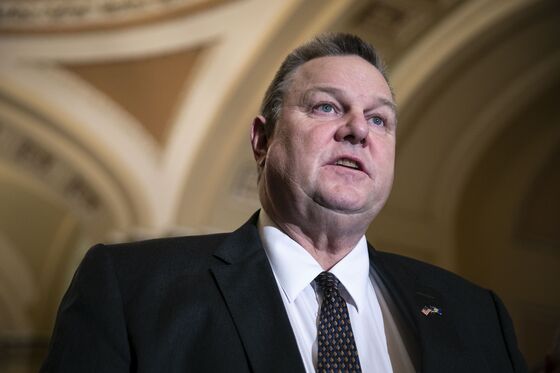 Tester said in an interview with Bloomberg News Wednesday that he spoke with Chief of Staff Ron Klain on Tuesday, and said he was receptive, though Tester added he has "no idea" if President Joe Biden will follow his advice. 
"I think Powell's a good man. I think he's got a very difficult job. I think he's got a proven track record," Tester said. "And as I told Klain yesterday, I think it's a smart move if you guys reappoint him. It gives the stability in the Fed and I think he knew that."
Powell's term as chair expires in February. Powell has bipartisan support on Capitol Hill, while another leading candidate, Fed Governor Lael Brainard, could face a messier confirmation battle. Biden's advisers are considering a recommendation that Biden reappoint Powell and elevate Brainard, who has frequently dissented from deregulation policies under Powell, to be the vice chair of supervision.
Tester said he expects an appointment soon.
"I got the impression that they were going to try to appoint somebody pretty damn quick. I do. But he didn't say that," Tester said. "I don't know what they're going to do, but I got my two bits in."
Tester lauded Powell as someone who is smart and communicates well and doesn't want to politicize the Fed, disagreeing with complaints about Powell from the top Banking Committee Republican, Pat Toomey of Pennsylvania, in a Tuesday interview with Bloomberg News.
"He shoots me straight. We need more of that," Tester said of Powell.