Powell Calls Senator Brown to Talk Fed Ethics, Trading Curbs
(Bloomberg) -- Federal Reserve Chair Jerome Powell called Sherrod Brown, the head of the Senate panel that oversees the central bank, this week to discuss Powell's sweeping proposal to limit securities trading by senior Fed officials, as well as Brown's new legislation on the subject.
"He called me to just give me an update on what they're doing, what I'm doing on the ethics thing," Brown, an Ohio Democrat, said in a brief interview Thursday. "I like what he's been saying, I like what we're doing, and I think it needs to be codified."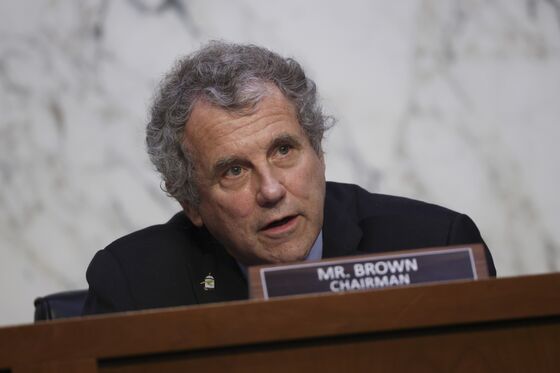 Brown announced his own legislation on Wednesday to crack down on securities trading by senior government officials. He said the call didn't change his view on whether Powell should get appointed to a second term as fed chief -- something he hasn't publicly revealed. 
The Senate Banking Committee chair said earlier this week on Bloomberg Television that he expected President Joe Biden to announce a slate of Fed nominees -- which may or may not include Powell -- to fill positions on the board. Brown has praised Powell on monetary policy but criticized his record on financial regulation.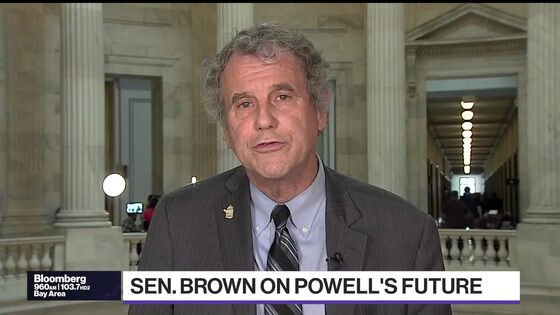 Brown said earlier this week that he and Powell "get along well," and that he Powell is aware of his criticisms on the regulatory and climate change fronts.
The disclosure of securities trading that preceded the departure of two regional Fed bank presidents and prompted the review and new rules proposed by Powell have muddied his path to renomination. But he still has significant Republican support and the likelihood of a big bipartisan Senate confirmation vote if Biden gives him his nod.
Two Republicans have now talked about voting against Powell without major changes in policy at the nation's central bank -- Rick Scott of Florida and Rand Paul of Kentucky -- but a majority of the Republicans on the Senate Banking Committee have backed him in interviews with Bloomberg News and in statements. 
One of those, Kevin Cramer of North Dakota, reiterated his support this week for Powell in an interview despite his concerns about inflation -- fearing anyone else would be worse.
Powell also continues to have the backing of Senate Banking Democrats like Jack Reed of Rhode Island and Jon Tester of Montana. Elizabeth Warren of Massachusetts remains the only Democratic senator to announce opposition to his renomination, though Joe Manchin of West Virginia has been sharply critical of his quantitative easing policies in recent months.