Portugal's Left Bloc Says It Will Abstain or Vote Against Budget
(Bloomberg) -- Portugal's Left Bloc party said it will abstain or vote against the minority Socialist government's 2020 budget proposal as Prime Minister Antonio Costa starts a second term.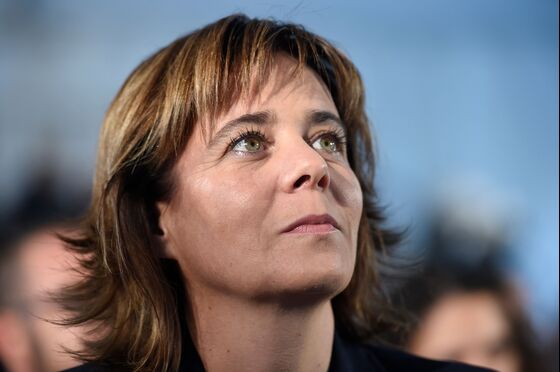 If the party abstains, that will be enough for the budget to pass in parliament. The Left Bloc, which is seeking measures such as higher wages and pensions, will continue holding talks with the government, party leader Catarina Martins said on Saturday at a press conference in Lisbon.
The 2020 plan is Costa's first budget after winning a second term in the Oct. 6 general election. Costa wants to post the country's first budget surplus in four decades of democracy, helped by higher tax revenue.
Read more: Portugal Reaffirms Plan to Reach a Budget Surplus in 2020
The Socialist Party increased its number of seats in parliament to 108 from 86 in the 230-seat chamber following the last election, and different parties may help it pass the budget in parliament. The Left Bloc has 19 seats. Parliament will hold an initial vote on the budget on Jan. 10 and approval requires a simple majority.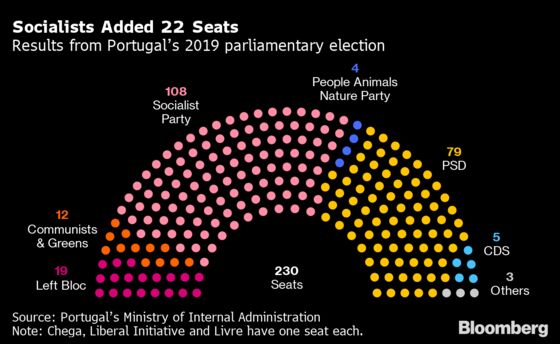 In his first term, Costa got consistent support for his budgets from the Left Bloc, Communists and Greens, leading only the second minority government in Portugal to serve a full term since a four-decade dictatorship gave way to democracy in 1974.