Costa Stakes Re-Election Claim as Portugal's Biggest Fiscal Hawk
(Bloomberg) -- Portuguese Prime Minister Antonio Costa prodded two opposition parties into supporting fiscal discipline, staking his claim as a champion of responsible budgets ahead of a national election on Oct. 6.
The maneuvering reduces the likelihood of political turmoil in a euro-area country that required a bailout in 2011 and gives additional signals about the terms on which parties will contest the election. Costa, a Socialist, has led a minority government since 2015.
With Costa putting them on the spot, two center-right opposition parties reaffirmed fiscal-discipline pledges on Sunday after the premier dangled the threat of resignation over a proposed increase in teachers' pay, which he portrayed as irresponsible. The gambit raised the prospect of an early election at a time when the Socialists have a poll lead.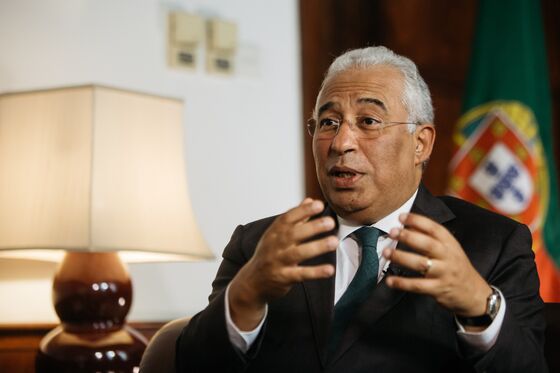 The PSD party said it would back the teachers' pay plan in parliament only if it includes "financial safeguards" that it has already proposed, party leader Rui Rio said in a speech. The CDS party, led by Assuncao Cristas, said it won't back the proposal unless it includes requirements such as "a guarantee of financial sustainability."
Rio dismissed the premier's maneuvering as political theater to distract attention from the campaign for European elections this month, which Rio said is "going quite badly" for the Socialists.
Costa has so far been a symbol of stability. If no early election is triggered, he's set to lead only the second minority government in Portugal to serve a full term since a four-decade dictatorship gave way to democracy in 1974.
Portugal's 10-year bond yield was little changed at 1.11 percent on Monday. It peaked at 18 percent in 2012 at the height of the euro region's debt crisis.
While the deficit has narrowed and borrowing costs have plunged since the euro-area crisis, Portugal's debt burden remains the third-highest in the euro area behind Greece and Italy.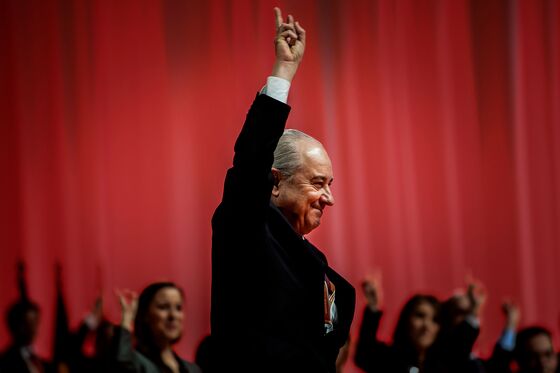 Finance Minister Mario Centeno set a budget deficit target of 0.2 percent for 2019, which would be Portugal's smallest shortfall in four decades of democracy.
Costa's Socialists had 37 percent support in a poll published by Jornal de Noticias on April 28, leading PSD by 12 percentage points.