Portugal May Face Snap Election After Parliament Rejects 2022 Budget
(Bloomberg) -- Portuguese Prime Minister Antonio Costa may face early elections after parliament rejected his minority Socialist government's 2022 budget.
Parties including the Left Bloc and the Communists joined other groups to oppose the proposal in an initial vote on Wednesday, said Eduardo Ferro Rodrigues, the assembly's president.
President Marcelo Rebelo de Sousa has said that if the budget is rejected he'll dissolve parliament, which would likely lead to elections as soon as January. Costa, who is halfway through a second four-year term, has said he won't resign and that if the president decides to call early elections he is "ready for everything."
A survey published by Jornal de Negocios on Sept. 27 indicated 37% support for the Socialists, 12 percentage points ahead of PSD, the center-right party that's the biggest opposition group in parliament.

"While the ruling Socialist Party is ahead in opinion polls, the potential implosion of the informal left-wing coalition that has governed Portugal since 2015 means another Socialist-led administration would not be a given in a scenario of early elections," Antonio Barroso, deputy director of research at Teneo, said in a note on Tuesday.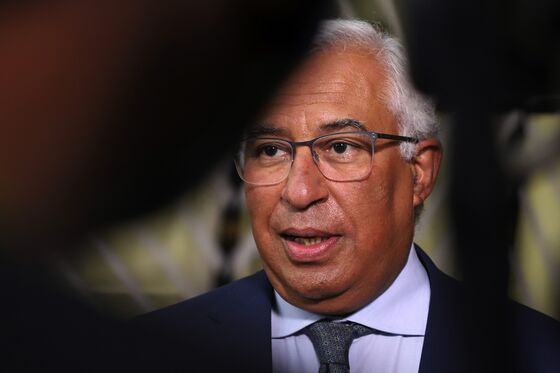 President Rebelo de Sousa will meet Costa later on Wednesday, according to the presidency's website. The Council of State, an advisory body for the country's president that must be consulted before calling a new election, will meet on Nov. 3.
The ruling Socialists hold 108 of parliament's 230 seats and needed a simple majority to pass the plan. The Left Bloc party, which has 19 seats and had said earlier this week it remained available to negotiate with the government, voted against the 2022 budget together with the Communists. Both have helped the government pass budgets over the past six years by voting in favor or abstaining.
PSD and other parties on the right also voted against the budget. PSD leader Rui Rio will face an internal party contest in the coming months as he tries to retain party leadership.
Portugal's economy is recovering after shrinking 8.4% in 2020 -- the most since at least 1960 -- as the coronavirus pandemic hurt tourism and other businesses. For Portugal, which has the third-highest debt ratio in the euro area behind Greece and Italy, tourism represents about 15% of the economy and 9% of employment.
The government aims to narrow the budget deficit to 3.2% of gross domestic product in 2022 from an estimated 4.3% this year, according to the budget proposal. 
Portugal's 10-year bond yield was at 0.37% on Wednesday, little changed from six months ago.
In his first term as premier, from 2015 to 2019, Costa led only the second minority government in Portugal to serve a full term since a four-decade dictatorship gave way to democracy in 1974.