Pompeo Rejects House Deposition Bid as Move to 'Bully' Staff
(Bloomberg) -- Secretary of State Michael Pompeo rejected a plan by three House committees to take testimony from five State Department officials starting Wednesday, calling the proposed depositions an attempt to "intimidate, bully, & treat improperly" his employees.
In a letter to Foreign Affairs Chairman Eliot Engel, Pompeo said the five officials hadn't been given enough time to prepare or to produce a "vast amount of documents" for the hearings. He said the group won't be allowed to appear without lawyers from the executive branch.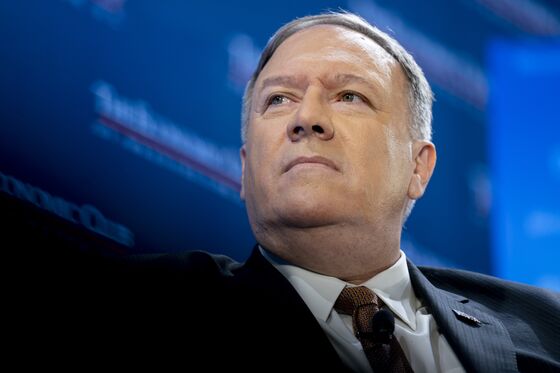 "Let me be clear: I will not tolerate such tactics, and I will use all means at my disposal to prevent and expose any attempts to intimidate the dedicated professionals whom I am proud to lead and serve alongside at the Department of State," Pompeo wrote.
Pompeo, who is currently traveling in Italy, will face considerable congressional scrutiny over Ukraine, especially after it became known Monday that he heard the phone call between President Donald Trump and Ukraine President Volodymyr Zelenskiy on July 25, in which Trump asked Ukraine to investigate allegations of corruption surrounding Democrat Joe Biden and his son.
Pompeo brushed off a whistle-blower's complaint that stemmed from the call, saying at a news conference last week that he hadn't read the document. In previous interviews, he had also declined to pass judgment on whether the call was appropriate but said Biden should be investigated.
"I hope that if Vice President Biden engaged in behavior that was inappropriate I hope the American people come to learn that," Pompeo said on ABC News on Sept. 22.
Tuesday's letter made clear that Pompeo, who is one of Trump's most loyal aides and rarely disagrees with him publicly, plans to help the president fight the impeachment proceedings.
While Pompeo, a former congressman and CIA director, said in a tweet and in his letter that he was protecting State Department officials from bullying by lawmakers, his moves also could block the testimony of some current and former diplomats who are willing to appear. The question now is whether he can stop them from talking to Congress even if they want to.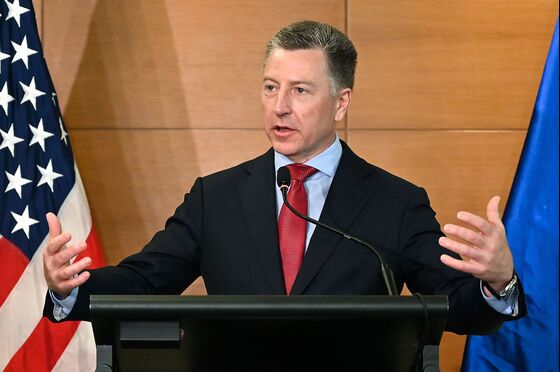 Kurt Volker, the U.S. special envoy to Ukraine who is mentioned in the whistle-blower report and resigned his post on Friday, has been preparing to speak with the committee on Oct. 3, when the Foreign Affairs, Intelligence and Oversight panels asked him to appear. He didn't respond to a request for comment on Tuesday.
The committees had scheduled the depositions to start Wednesday with Marie Yovanovitch, the former U.S. ambassador to Ukraine who remains in the foreign service and is a fellow at Georgetown University. The other three to be deposed were Pompeo adviser Ulrich Brechbuhl, Gordon Sondland, the U.S. ambassador to the European Union, and Deputy Assistant Secretary George Kent.