Pompeo Orders 'Non-Emergency' U.S. Employees Out of Venezuela
(Bloomberg) -- Secretary of State Michael Pompeo ordered most U.S. government employees to leave Venezuela on Thursday, acknowledging the safety threat posed after the Trump administration declared President Nicolas Maduro an illegitimate leader.
While Pompeo initially scoffed at a demand by Maduro that all U.S. diplomats depart by Saturday afternoon, the State Department issued an advisory late Thursday that "non-emergency U.S. government employees" should leave.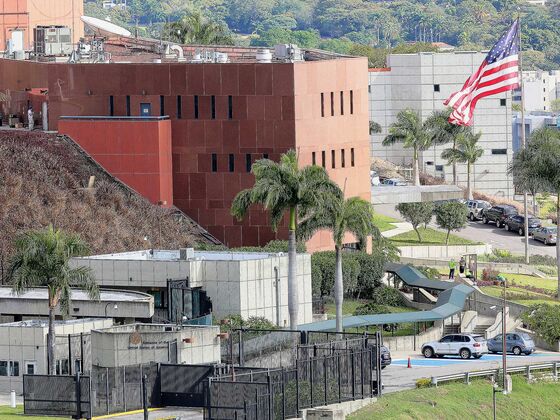 The American Embassy in Caracas will remain in operation with a skeleton staff, but the State Department warned Americans in the country that their government "has limited ability to provide emergency services to U.S. citizens in Venezuela" and that they should "strongly consider departing" the country.
Tensions have been escalating since National Assembly leader Juan Guaido asserted on Wednesday that he is the country's interim president, and President Donald Trump quickly recognized him as the leader. Pompeo's initial decision to keep the embassy open drew criticism from some members of Congress.
In a joint letter to Pompeo, House Foreign Affairs Chairman Eliot Engel, a New York Democrat, and Representative Michael McCaul of Texas, the committee's top Republican, said diplomats' safety shouldn't be compromised simply to make the "political point that the United States no longer recognizes Maduro's legal authority."
Pompeo won fame as a congressman when he accused Hillary Clinton, one of his predecessors, of ignoring security warnings in Benghazi, Libya, before terrorists killed four Americans there in 2011. In Venezuela, Pompeo found himself in a bind over whether to order diplomats and their families to stay put even though Maduro still controls the military and other levers of power.
Asked about the comparison to Benghazi, Pompeo said on conservative commentator Laura Ingraham's podcast that "we'll make the right decision" but that "former President Maduro" will know that "he doesn't have the right" to order Americans out.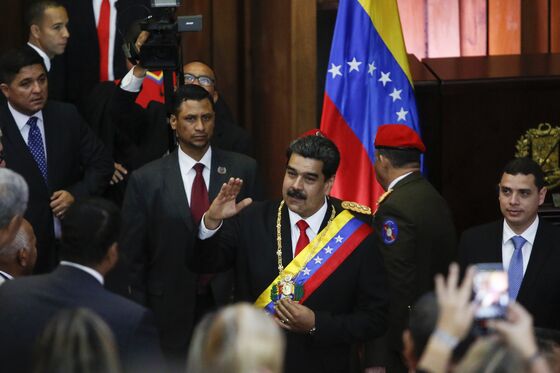 The Trump administration has faced a similar conundrum on Venezuela's shattered economy, having prepared potential moves, including new economic sanctions and designating the country a terrorist state.
At the moment, however, such penalties would be aimed at a beleaguered nation that the U.S. contends is now led by Guaido, the opposition leader. Pompeo underscored that message on Thursday by offering a modest $20 million in humanitarian aid for a government that he said has replaced the "now-defunct Maduro regime."
By maintaining even a small presence at the embassy, the fate of U.S. diplomats will remain a focus of tensions. An official of Maduro's Socialist Party has threatened to shut off electricity to the embassy complex.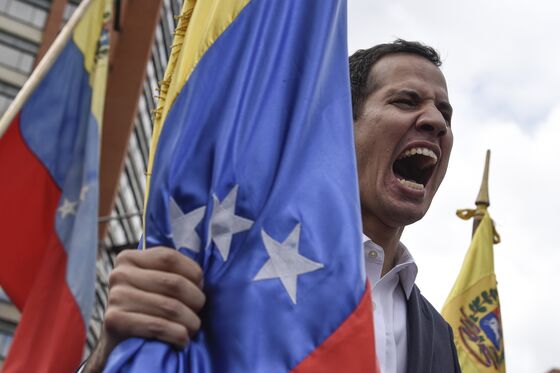 As a congressman from Kansas, Pompeo was one of two members who went beyond the findings of a Republican-led House committee that reviewed the deaths in Benghazi. Calling Clinton's leadership "morally reprehensible," he told reporters "you have every right to be disgusted" by her and others at the department for failing to respond to pleas for more security.
While the U.S. outpost in Benghazi was seldom used and barely guarded, the embassy in Caracas is a virtual fortress on a hilltop. Nonetheless, the Americans there face risks and potential hardships if they stay.
For some former foreign service officers, the standoff in Caracas has echoes of the 1979-1981 Iran hostage crisis, when more than 50 Americans were held inside the U.S. Embassy in Tehran for 444 days by that country's revolutionary regime.
By Thursday, U.S. hopes that Venezuela's military was primed to rise up and overthrow Maduro appeared to have dimmed. Top military officials including Defense Minister Vladimir Padrino Lopez went on state television to pledge their loyalty to Maduro and denounce what they called Guaido's "coup."
In an interview with Univision that was broadcast Thursday night, Guaido did not rule out amnesty for Maduro and other government officials if "they put themselves on the side of the constitution."
Maduro has recalled all Venezuelan diplomats from the U.S. and ordered the country's embassy in Washington closed.
The Trump administration may now invite Guaido to send his own team. It's part of the calculus the U.S. must make to support Guaido's claim to the presidency and his hold over the country while fencing in Maduro, who retains the backing of countries including Russia, China and Turkey.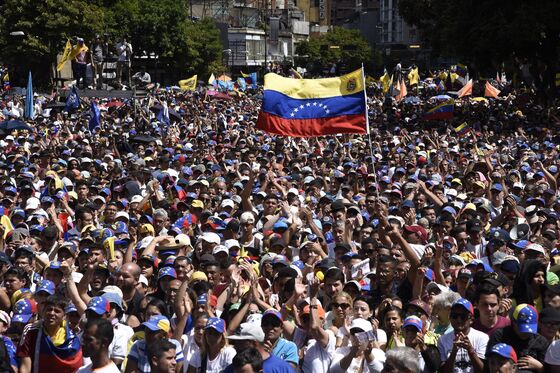 Recognizing Guaido presents the U.S. with several other decisions, too. Will his representatives be allowed to negotiate a restructuring of Venezuela's bonds, which are now in default? Would the U.S. give Guaido access to the country's assets in the U.S.? Who gets control of the money that comes from Venezuela's overseas exports?
"Depending on how this evolves, the interim government could have some power," said Dany Bahar, a fellow at the Brookings Institution in Washington. "It's very cloudy right now -- there are more questions than answers. There are going to be a lot of very practical issues that US authorities will have to face."
Russian President Vladimir Putin, a longtime ally and financial backer of Venezuela's socialist government, spoke to Maduro on Thursday to express his continued support and accused the U.S. and the other countries of meddling in the nation's internal affairs. "Destructive external interference severely violates basic norms of international law," Putin said.
It's a debate that will play out at the United Nations, where the U.S. has requested a meeting of the Security Council on Saturday morning. Pompeo plans to participate.