Polls of Senate Races Boost GOP Prospects for Retaining Control
(Bloomberg) -- The prospect of Republicans retaining control of the U.S. Senate are looking better, according to polls of races in Texas, Florida and Arizona by CBS News conducted by YouGov and published Sunday.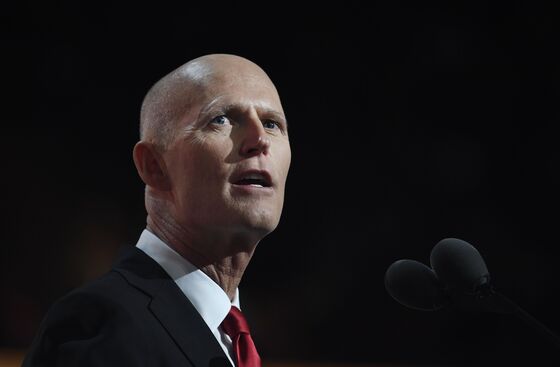 The polls find incumbent Texas Republican Senator Ted Cruz with a lead of 50 percent to 40 percent over Democratic Representative Beto O'Rourke, and Florida Democratic Senator Bill Nelson behind Republican challenger Rick Scott, the state's governor, among likely voters by a margin of 41 percent to 46 percent.
Democrats need to gain two seats for a majority in the Senate, which is currently divided 51-49 percent in favor of Republicans. The race in Texas has been considered a prime pickup opportunity for Democrats, along with contests in Nevada and Arizona.
Nelson is a prime Republican target, along with other Democratic senators in states that President Donald Trump won in 2016. They include Indiana Senator Joe Donnelly; West Virginia Senator Joe Manchin; Missouri Senator Claire McCaskill; Montana Senator Jon Tester ; and North Dakota Senator Heidi Heitkamp.
In good news for Democrats, Representative Kyrsten Sinema is polling ahead of all three Republicans competing in an August primary for the Senate seat being vacated by Jeff Flake.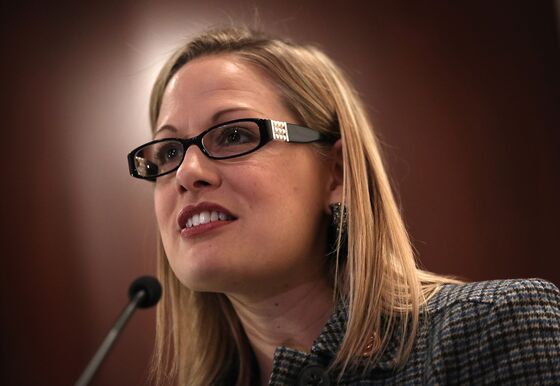 Sinema is at 45 percent among likely voters compared with 37 percent for Representative Martha McSally, and is also ahead 46 percent to 38 percent in a potential match-up against Kelli Ward. Sinema leads former Maricopa County Sheriff Joe Arpaio, a controversial anti-immigrant figure, by 20 percentage points.
The polls were conducted June 19-22, during the uproar over Trump's immigration policies and family separations at the southern U.S. border.
The margin of error in the Arizona poll was about 3.7 percentage points. The poll in Texas had a margin of error of 3.6 percentage points, and the margin in the Florida poll completed was 3.5 percentage points.