Poll Shows Pessimism After Brazilian Justice Minister's Exit
(Bloomberg) -- Two thirds of Brazilians believe that Justice Minister Sergio Moro's resignation from President Jair Bolsonaro's administration will have a negative impact on the country, according to a survey.
The poll, conducted by XP/Ipespe, was drawn from interviews with 800 people, with a margin of error of 3.5%, and was published on Saturday.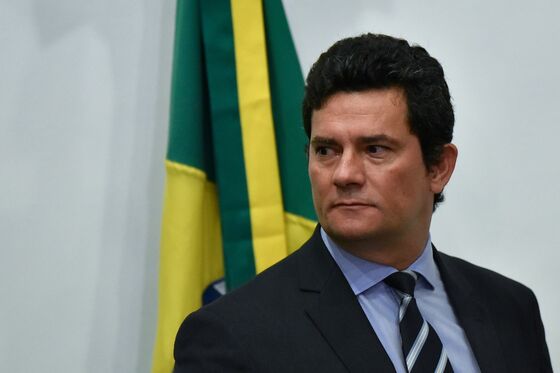 The respondents were split on the question of whether they approved of Moro's decision to leave the government. Some 49% said they expected the remainder of the Bolsonaro administration would be "bad" or "terrible"; only 18% believed the rest of the term would be "good" or "excellent."
Moro resigned his post on Friday after a disagreement with the president over Bolsonaro's desire to replace the head of Brazil's federal police. At a press conference, the former judge accused Bolsonaro of attempting to interfere in police investigations.
The move shook up Brazil's political landscape and its markets: the Brazilian real fell 4% upon the news, and stocks ended the day 5.5% lower.