Polish Prime Minister Says U.S. Is Only Real Guarantor of European Security
(Bloomberg) -- The U.S. is the only guarantor of security for Europe, Polish Prime Minister Mateusz Morawiecki said Sunday, pouring cold water on French and German plans to create a common European army.
"We would like Europe as a whole to strengthen its military potential," Morawiecki said in a TVP Info interview from Brussels after Europe's leaders approved the Brexit deal negotiated with the U.K. "But at the same time today we emphasize that the only real guarantor of security in Europe, including the eastern flank of NATO, is the U.S."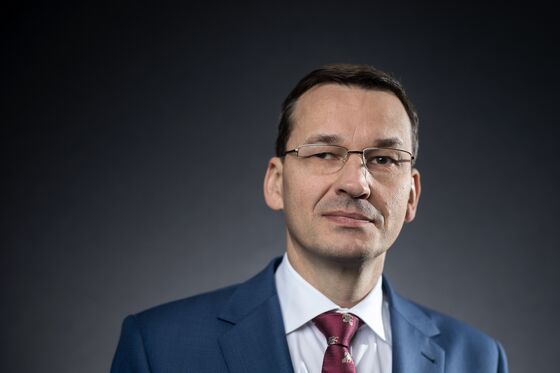 Morawiecki also said Poland is both pro-American and pro-European, and that the government's key goal is "a strong Poland in a strong European Union."
French President Emmanuel Macron has advocated that Europe do more to defend itself. "We can't defend Europe if we don't have a real European army," he said in a radio interview on Nov. 6.
A week later, German Chancellor Angela Merkel said Europe should work to form an army: "The times in which we could unconditionally rely on others are over," Merkel said to the European Parliament on Nov. 13.