Poland Ruling Party Leader Asks Central Bank to Explain Salaries
(Bloomberg) -- Stresses between Poland's ruling Law & Justice party and the country's central bank intensified as party leader Jaroslaw Kaczynski called on Governor Adam Glapinski to explain the bank's salaries.
Law & Justice officials have criticized what they deem "outrageous" payrolls at the bank, as a law that obliged the institution to reveal pay details for top staff showed that a public relations aide to Glapinski earned 49,563 zloty ($13,084) a month. That's more than any other department director and about three times the base salary of Prime Minister Mateusz Morawiecki.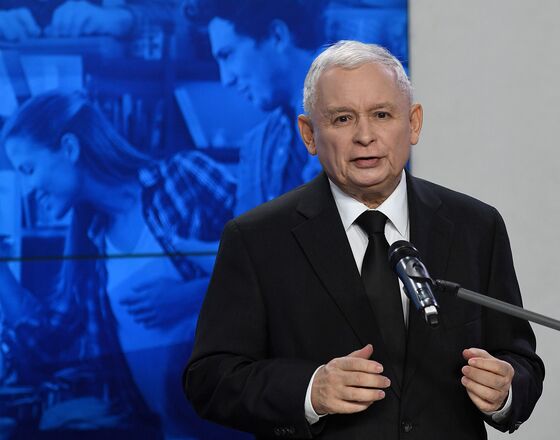 In an interview for RMF FM radio on Saturday, Kaczynski said he "would want to talk" with Glapinski over the issue and that he would "greatly resent it" if such salaries were the governor's idea.
"If it's confirmed that he raised them, I'll tell him that he would do good if he lowered them," Kaczynski said, adding that "certain things are beyond our reach" with respect to Glapinski, who runs the independent institution on a six-year term.
Ruling party officials have denied that there are plans to oust the governor. But Glapinski, a long-time friend of Kaczynski, has fallen out with his political backers in recent months after a series of controversies, one of which has seen him questioned by prosecutors over a bribery row at the country's financial regulator. He has denied any wrongdoing.