Poland Hails 2020 Central Budget Balanced by Accounting 'Tricks'
(Bloomberg) -- Poland's government is hailing its first post-communist balanced budget, but the achievement depends on what one analyst called "accounting tricks" and won't reflect a deficit in wider public finances.
Prime Minister Mateusz Morawiecki's conservative government is planning to ramp up public spending to meet the campaign promises that led it to victory in last year's parliamentary elections and prepare for a global slowdown in economic growth. At the same time, the administration is pledging to keep public finances in check.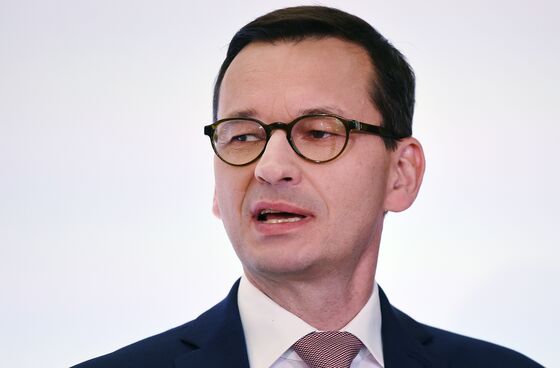 For the first time since the fall of the Iron Curtain in 1989, the government approved what it forecasts as a balanced central state budget for 2020. A cash-flow plan that excludes an array of spending, the central state budget uses different methodology from the European Union's main yardstick for public finances, known as ESA-95, which projects a deficit of 1.2% of gross domestic product.
According to Santander Bank Polska SA, the law includes the shifting of 15 billion zloty ($3.9 billion) in expenditures to outside the central state budget. In addition, the central bank changed its accounting procedures to calculate the annual payout of its profit to the state budget months before it closes its books.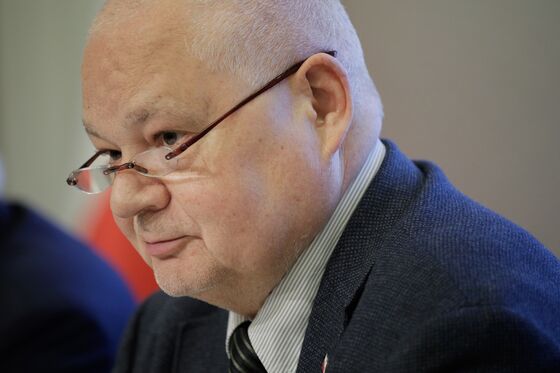 "The budget is very safe," central bank Governor Adam Glapinski, an appointee of Morawiecki's ruling Law & Justice Party, told journalists on Wednesday. "The prime minister has proposed a balanced budget to show to everyone that our finances are healthy and expenses balanced with income. Without the central bank's profit, it would also be balanced."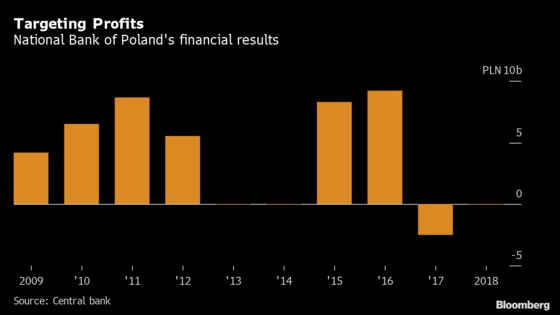 With the maneuver, the government is assuming it will receive 7.1 billion zloty from the central bank, which is obliged to transfer 95% of its annual profit to the state budget. While the actual amount for 2019 isn't due to be announced until end-March, Glapinski said "it was quite easy to calculate the profit's size and the Finance Ministry did it on its own."
"The central state budget is still balanced but this was achieved thanks to some accounting tricks," Santander bank said in a note. "The condition of state finances should not concern investors this year provided that the economic slowdown does not turn out to be deeper than expected."
The government announced the new 2020 budget calculations after shelving a draft it was unable to advance because it planned to scrap a cap on social security contributions. The new version roughly covers that gap with the central bank contribution.
In the new version, the government, which forecasts economic growth slowing to 3.7% this year from about 4% in 2019, raised this year's ESA-95 deficit forecast from a previous projection of 0.3% of GDP.
According to Jaroslaw Janecki, a former Finance Ministry employee and a professor at the Warsaw School of Economics, Poland should move away from a narrow view of the central state budget balance and look at the EU's measure of total public finances.
"Instead of talking about the balanced central budget, we should be focusing on balanced -- or not -- finances," he said.