Arrest of Murder Suspects in Rio Spotlights Bolsonaro Family
(Bloomberg) -- Brazil's President Jair Bolsonaro and his sons were in the spotlight on Tuesday over their ties with two suspected killers, reviving a sense of unease over his administration.
The day started with a police raid on the gated community in Rio de Janeiro where the president lives. One of his neighbors, a former police officer, was arrested for the murder of Marielle Franco. The assassination of Franco, a black legislator and human rights activist, shocked and divided Brazil in the run-up to last year's violent and bitterly contested elections.
The police officer in charge of the investigation, Giniton Lages, said on Tuesday that the fact the alleged killer lived near the president was "not significant at this time". But in response to a journalist's question he acknowledged that one of the president's sons had dated the suspect's daughter.
In a separate raid in another part of the city, police arrested a second man for the killing of Franco. Brazilian media, including Folha de S. Paulo, subsequently published a photo of this suspect, Elcio Queiroz, in a friendly embrace with the president. They attributed the image to Queiroz's Facebook account.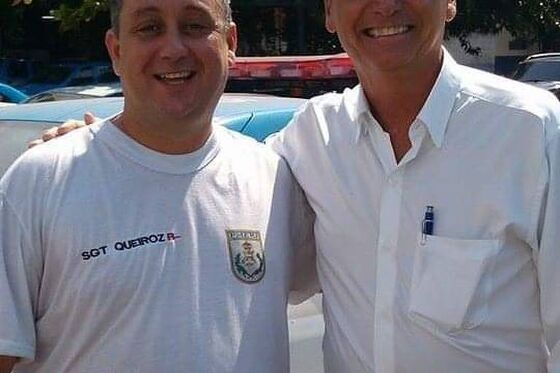 The presidential palace did not respond to a request for comment. Speaking to reporters in Brasilia, Bolsonaro played down the importance of the photo, saying he has posed with thousands of police officers.
Tuesday's episode comes after it emerged earlier this year that the president's eldest son, Senator Flavio Bolsonaro, hired the mother of a fugitive former police officer suspected of involvement in a militia.