Peter Thiel Says Elizabeth Warren Is Most 'Dangerous' Candidate
(Bloomberg) -- Peter Thiel, the technology industry's most prominent supporter of President Donald Trump, called Elizabeth Warren the most "dangerous" Democratic presidential candidate.
In a rare television interview, Thiel said Monday night that Warren, a Massachusetts senator, was the only Democrat talking about important issues like the economy.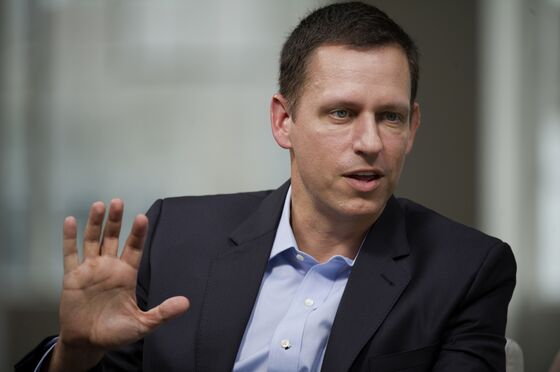 "All the others are almost equally unimpressive, in that it's all identity politics in one flavor or another," he told Fox News's Tucker Carlson. "I'm most scared by Elizabeth Warren. I think she's the one who's actually talking about the economy, which is the only thing, the thing that I think matters by far the most."
Thiel spent most of the interview discussing the subject of a speech he gave Sunday at a conservative conference in Washington: what he called "seemingly treasonous" conduct by Google. The billionaire, who sits on the board of Facebook Inc., said the U.S. should investigate Google's ties to China, though he offered little evidence to support those claims. In response, Google denied it works with the Chinese military.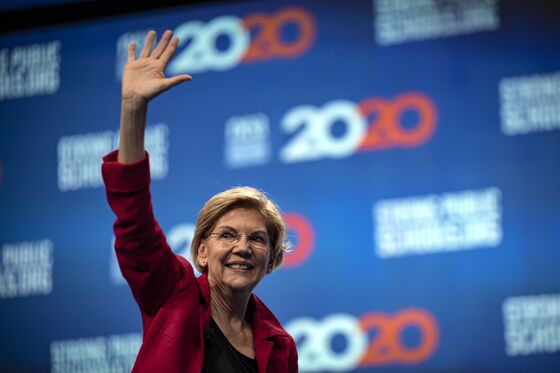 In 2016, Thiel established himself as a Silicon Valley pariah when he endorsed Trump for president. The venture capitalist donated $1.25 million to the campaign and spoke in support of Trump at the Republican National Convention. He reiterated his support of Trump in Sunday's speech by praising the administration's foreign policy, in particular the trade battle with China.
The president reciprocated the adulation in a tweet Tuesday, calling Thiel "a great and brilliant guy." Trump said his administration will look into Thiel's claims that Google committed treason by working with the Chinese government.
During the speech Sunday, Thiel made reference to Warren, who has advocated for breaking up big technology companies including Google and Facebook. She has said concentration of corporate power punishes small businesses and average Americans. Thiel said Google employees had donated to Warren's campaign, suggesting "a little bit of a bad conscience."
Monday's Fox News interview concluded with Thiel's comments about the presidential race: "Elizabeth Warren is the dangerous one."