Pete Buttigieg Endorses Joe Biden for Democratic Nomination
(Bloomberg) -- Pete Buttigieg endorsed former rival Joe Biden for the Democratic presidential nomination on Monday, joining a stream of centrist party leader backing the candidate emerging as the alternative to Bernie Sanders the night before Super Tuesday.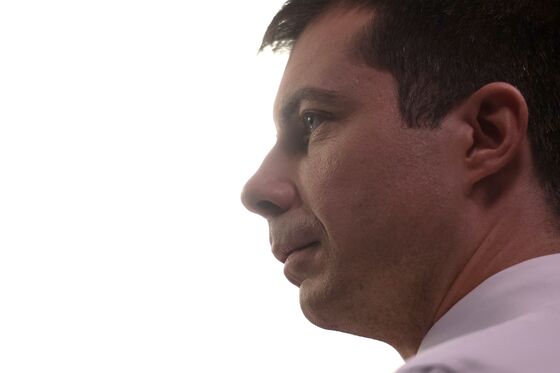 Buttigieg, who spoke to Biden and former President Barack Obama just after leaving the race Saturday, was under intense pressure to back the former vice president in his bid to stop Sanders's drive to the nomination.
"I am delighted to endorse and support Joe Biden," Buttigieg said at a Dallas restaurant. Biden, he said, has worked "on some of the most important issues affecting my generation and the next generation -- climate change, gun violence."
The former mayor of South Bend, Indiana, made history as the first openly gay candidate to win the Iowa caucuses, but was unable to secure the diverse coalition needed to ultimately win the nomination and dropped out on Sunday.