Sagasti Says Hundreds of Peruvians Got Chinese Vaccine in Secret
(Bloomberg) -- Hundreds of Peruvians abused positions of authority to get vaccinated in secret with the Sinopharm coronavirus shot, President Francisco Sagasti said.
A total of 487 people took courtesy doses of China's Covid-19 vaccine months before it became available to the public, Sagasti said Monday in a national address. These included former head of state Martin Vizcarra, who apologized in a video posted on his Facebook page, and Health Minister Pilar Mazzetti, who quit over the weekend.
"We are indignant and with a feeling of deep pain, because these people who formed part of our transition government failed in their duty as public servants," Sagasti said.
Sagasti was sworn in as president last November, after congress ousted Vizcarra and street protests forced out his replacement. He'll lead the country through general elections in April and hand over power to a new administration in July.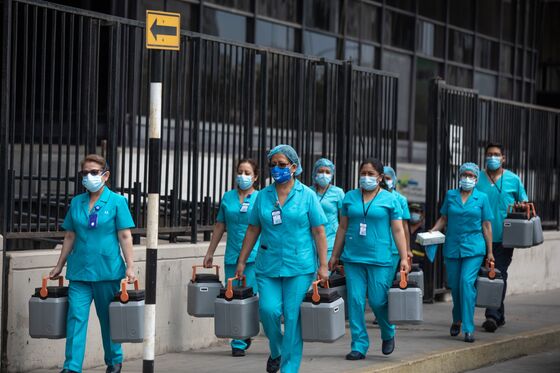 The deputy health minister and the foreign affairs minister also resigned over the weekend. Incoming Health Minister Oscar Ugarte said Monday that the government would fire those involved following an investigation.
Career diplomat Allan Wagner was sworn in as foreign affairs minister on Monday.