Pence Aide Birx Says She Tested Negative for Coronavirus
(Bloomberg) -- Deborah Birx, the State Department physician tapped to advise Vice President Mike Pence on the government's coronavirus response, said she tested negative for the disease over the weekend.
Birx said she was tested after experiencing "a little low grade fever" on Saturday. "Probably a G.I. thing," she said at a White House news conference on Monday.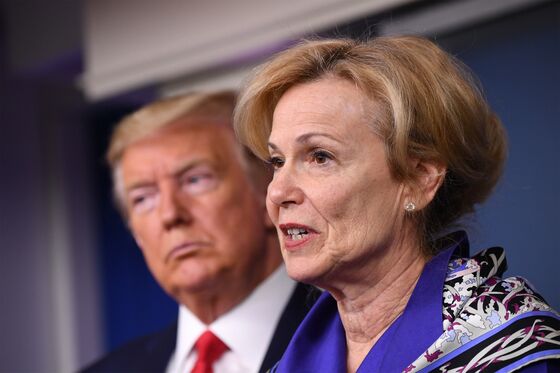 President Donald Trump, standing next to her on the stage in the White House briefing room, pretended to move away from her and jokingly exclaimed "whew" after she said she tested negative.