Pelosi Urged to Address SALT Write-Off at White House Meeting
(Bloomberg) -- House Ways and Means Chairman Richard Neal is urging House Speaker Nancy Pelosi to address expanding the federal deduction for state and local taxes at a meeting on Wednesday afternoon with President Joe Biden, according to two people familiar with his thinking.
The discussion would bring Biden into a conversation he has so far avoided: how to address a politically important -- but expensive -- tax break that largely benefits higher-income households.
The state and local tax, or SALT, write-off has divided Democrats over whether to expand a measure that's a boost to homeowners in Democratic strongholds including California, New York and New Jersey, but also would eat into the revenue that Democrats have to spend on social programs.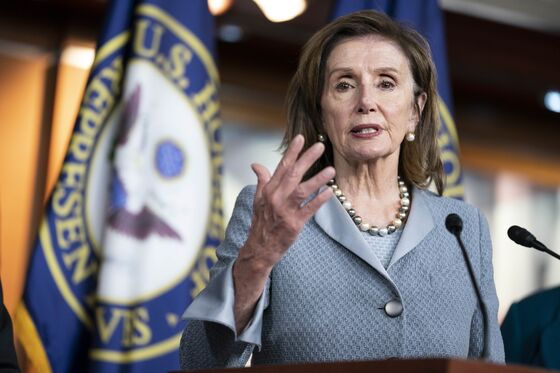 Pelosi and Senate Majority Leader Chuck Schumer are set to meet with the president Wednesday to discuss the path forward for a package of social spending proposals and tax hikes that Democrats are pursuing in Congress.
SALT has become one of the most contentious issues -- along with the overall cost of the package. Bringing Biden into the debate over SALT could help lawmakers broker a deal. Biden has so far stayed out of the discussions over SALT, having omitted it from his tax plans. White House officials have so far said it was up to Congress to come up with a solution -- as well as revenue measures to offset the cost of the expanded break.
House Democrats failed to agree on a way to address SALT when they approved the bill in the House Ways and Means Committee last week, leaving the issue to House leaders to resolve. Neal has pledged to find a way to address the SALT cap with Pelosi.
Many of the conversations on how to address SALT are focused a two year repeal of the $10,000 cap -- making the tax break unlimited, for that period -- according to an aide familiar with the plan. Lawmakers have also previously discussed increasing the cap threshold, which is a less costly alternative.
Republicans instituted the $10,000 cap in their 2017 tax overhaul, and it went to help offset some of the slew of income and corporate tax cuts they enacted.