Pelosi Rejects Two of McCarthy's Picks for Jan. 6 Riot Probe
(Bloomberg) -- House Speaker Nancy Pelosi rejected two Republicans selected by House GOP leader Kevin McCarthy for a committee to investigate the Jan. 6 insurrection at the U.S. Capitol, sparking a threat by the chamber's top Republican to pull out of the inquiry entirely.
Pelosi, who has final say over the 13-member committee's composition, said she informed McCarthy she wouldn't accept his recommendation that Representatives Jim Jordan of Ohio and Jim Banks of Indiana join the panel and requested he select two new members.
"With respect for the integrity of the investigation, with an insistence on the truth and with concern about statements made and actions taken by these members, I must reject the recommendations of Representatives Banks and Jordan to the Select Committee," Pelosi said in a statement. "The unprecedented nature of January 6th demands this unprecedented decision."
McCarthy, who had previously cast the select committee's creation as a political tool for Democrats to go after Republicans and former President Donald Trump, called Pelosi's action an "egregious use of power."
"Unless Pelosi reverses course and seats all five Republicans, we will not participate," McCarthy said at a news conference. "We will run our own investigation."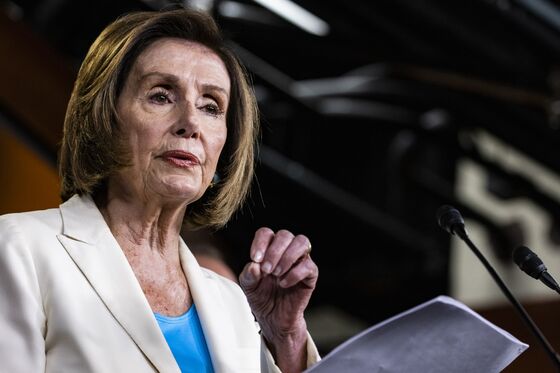 Republican Representative Liz Cheney of Wyoming, who Pelosi picked for the committee and who has been outspoken in her criticism of Trump for stoking the mob on Jan. 6, said she agreed with the decision to exclude Jordan and Banks and will stay on the panel. She criticized McCarthy and said the violent uprising at the Capitol deserved a thorough investigation.
"At every opportunity, the minority leader has attempted the prevent the American people from understanding what happened, to block this investigation," Cheney said.
Referring to Jordan, Cheney said one of the rejected Republicans "may well be a material witness to events that led to that day, that led to January 6."
"The other who disqualified himself by his comments in particular over the last 24 hours demonstrating he is not taking this seriously; he is not dealing with the facts of this investigation, but rather, viewed it as a political platform," she said.
Pelosi said she is prepared to appoint McCarthy's other picks, Republican Representatives Rodney Davis of Illinois, Kelly Armstrong of North Dakota and Troy Nehls of Texas.
Banks and Jordan are two vocal Trump supporters who voted to challenge certification of President Joe Biden's Electoral College victory on the day of the attack on the Capitol, as did Nehls.
Jordan on Wednesday said Pelosi's action shows the committee is "a partisan political charade."
"They just want to continue to attack the former president. They want to play their political game," Jordan said.
Banks, who would have been the ranking Republican on the panel, said in a statement that Republicans have contended "all along that this was a purely partisan exercise by the Democrats, and Nancy Pelosi's rejection of me and Jim Jordan shows once again she is the most partisan figure in America today."
Pelosi has already named her eight choices to the panel, including Cheney and Representative Bennie Thompson of Mississippi as the chairman.
The White House expressed confidence in Pelosi.
"The President has made clear that the shameful events of January 6th deserve a full, independent, and transparent investigation to ensure something like that never happens again, and he has full confidence in the Speaker's ability to lead that work," spokesman Mike Gwin said in a statement.
The committee's first meeting is scheduled for next week. Drew Hammill, a Pelosi spokesperson, said the meeting will still happen.
Pelosi moved to create the select committee to investigate the insurrection by supporters of Trump after Senate Republicans blocked creation of an independent commission to conduct an inquiry. The violence unfolded as both chambers were meeting to certify electoral votes in the 2020 presidential election.