Party Feuds, Money Questions Cloud Bolsonaro's Big Day in Brazil
(Bloomberg) -- As Brazil's President-elect Jair Bolsonaro moved one step closer to taking office on Monday, unexplained payments involving close family members and squabbles between leading members of his PSL party threaten to complicate the start of his presidency.
In a ceremony at Brazil's top electoral court, Bolsonaro and his vice president, General Hamilton Mourao, received diplomas certifying their victory in October. In a short speech Bolsonaro promised to govern for all "regardless of race, sex, color, age or religion." The new government will take office on Jan. 1.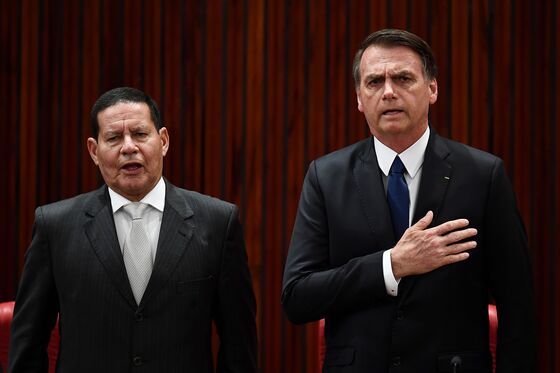 While Bolsonaro has put the finishing touches to his new-look cabinet over the past few days, he has also faced some setbacks. On Saturday, he told the media he "may have erred" in failing to declare a loan to tax authorities. His comment was prompted by an inquiry into a large sum of money that passed through the bank account of the driver of his son Flavio, a senator. Meanwhile, vicious arguments between PSL members have been leaked to the media and his future cabinet minister stormed out of a press conference on Friday.
Brazil's Financial Activities Control Council (Coaf) found that 1.2 million reais ($300,000) passed through the accounts of the driver and parliamentary assistant Fabricio Queiroz in the past 12 months, a sum incompatible with his income. Among the unexplained transactions was a check for 24,000 reais from Queiroz to the account of First Lady Michele Bolsonaro.
Speaking on Monday, Sergio Moro, Brazil's next justice minister, told local media that "the facts need to be clarified."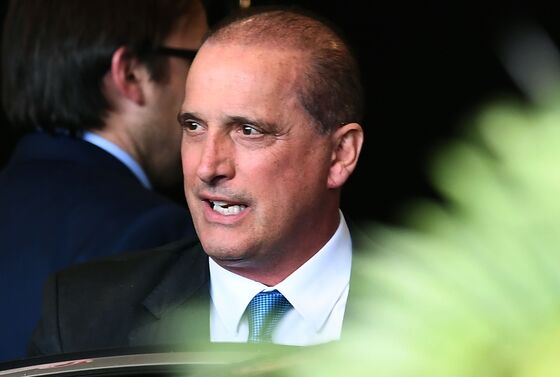 Onyx Lorenzoni, Bolsonaro's future cabinet chief, also faces questions over his acceptance of off-the-books campaign financing during previous elections. On Friday, he stormed out of a press conference after becoming irritated with questions about the case.
Lorenzoni, who has admitted to taking the money, said he has asked God for forgiveness. He has also tattooed a biblical verse on his arm to remind him of his mistake. "The truth will set you free," it states.
Separately, in the PSL's WhatsApp group, Eduardo Bolsonaro, the president-elect's son and the most-voted federal congressman in October, rowed bitterly with Joice Hasselmann, the congresswoman-elect who received the second-highest number of votes. Both want to lead the PSL, the second-largest party in Congress.
Bolsonaro called Hasselmann "a faux naif with a reputation for craziness" while Hasselmann shot back that Bolsonaro "acts like a baby at kindergarten."