Paraguay Lower House Votes Down Presidential Impeachment Bid
(Bloomberg) -- President Mario Abdo Benitez survived a new effort by Paraguay's opposition to remove him from office after ruling Colorado Party lawmakers blocked the motion to move ahead on impeachment.
In separate votes, lawmakers voted 36 in favor and 42 against proceeding with impeachment charges against Abdo Benitez and Vice President Hugo Velazquez. The opposition sought to remove the president for his poor handling of the pandemic, while accusing his vice president of alleged treason and misuse of public funds.
The opposition needed the support of Colorado Party lawmakers loyal to ex-President Horacio Cartes to reach the minimum 53 votes needed to put both leaders on trial in the Senate.
"The president and his cabinet have been given another opportunity to solve the demands of the people. The demands of the people are medication, medical supplies and vaccines," Basilio Nunez, who leads the Cartes faction in the lower house, said in comments broadcast by ABC TV.
Abdo Benitez overhauled his cabinet last week in a bid to mollify protesters who have taken to the streets of the capital, Asuncion, and other communities for almost two weeks to call for his ouster amid vaccine and drug shortages. As was the case when the opposition tried to remove him from office in 2019, Cartes' support proved key to avoiding a Senate trial.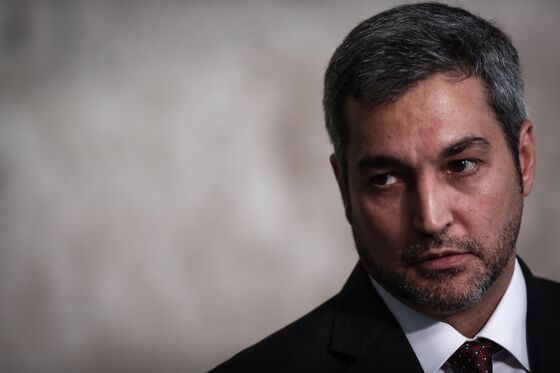 Local media showed images of protesters gathering in downtown Asuncion and the authorities deploying water cannons and riot police after the vote.
The Abdo Benitez administration imposed a curfew in 23 cities starting March 15 as rising infections threaten to swamp hospitals by the end of the month.
Last year, the government ran up a deficit of 6.5% of GDP after Congress authorized the Treasury to borrow $1.6 billion to fund social programs and shore up a beleaguered public health system. Yet until recently bureaucratic bungling left hospitals desperately short of key sedatives and drugs.
Paraguay's vaccine shortages are set to ease this month with the WHO's Covax program expected to deliver 100,000 of the roughly 4.3 million shots it reserved.