Palestinians Resume Ties With Israel as Both Await Biden Era
(Bloomberg) -- The Palestinian Authority agreed to resume ties with Israel's government as both prepare for the presidency of Joe Biden, which is likely to be less favorable to Israel than the outgoing U.S. administration.
The Palestinian leadership in May had cut security coordination and stopped receiving monthly transfers of taxes that Israel gathers on its behalf to protest Israeli plans to extend sovereignty over almost a third of the occupied West Bank.
The U-turn came after the Palestinians received written and oral pledges from Israel to abide by previous agreements, Hussein Al Sheikh, head of the General Authority of Civil Affairs for the Palestinian Authority, said on Twitter Tuesday. "The course of the relationship with Israel will return to what it once was," he said.
The Trump administration had endorsed annexation within the framework of its Mideast peace blueprint, but Palestinians flatly rejected the plan as heavily biased in Israel's favor and refused to negotiate it.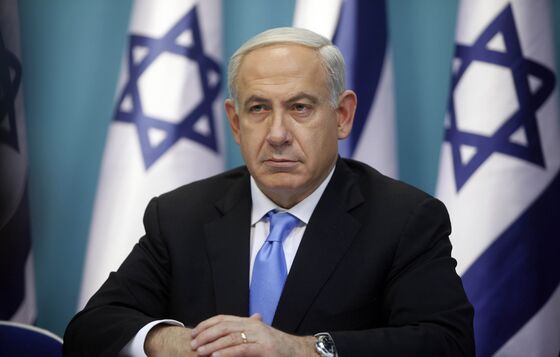 Prime Minister Benjamin Netanyahu's government eventually suspended the West Bank proposals as part of its breakthrough diplomatic agreement with the United Arab Emirates in August.
Restoring the relationship with Israel is critical for the stability of the Palestinian Authority, as it funds about 60% of its budget from the roughly 500 million shekels ($149 million) in monthly tax proceeds, infusing its struggling economy with sorely-needed cash. Security coordination had helped the authority curb threats from opposing militants in the West Bank.
Palestinian leaders are waiting to see what a Biden White House delivers after four years of frosty relations with a Trump administration that slashed aid and initiated a series of diplomatic moves that weakened the Palestinian negotiating position ahead of future peace talks.
While Biden opposed unilateral annexation of West Bank land by Israel, he has said he won't reverse Trump's decision to move the U.S. embassy to Jerusalem, which the Palestinians want as the capital of a future state.
The president-elect spoke with Netanyahu on Tuesday, according to a statement from the Israeli premier's office, and the two agreed to meet soon.
"You need really for the Biden administration to reset things," Palestinian Prime Minister Mohammad Shtayyeh said during an online event.