Ousted Watchdog Was Examining Arms Sale to Saudis, Democrat Says
(Bloomberg) -- The chairman of the House Foreign Affairs Committee said the fired State Department inspector general was investigating President Donald Trump's declaration of an emergency last year to approve the sale of weapons to Saudi Arabia.
Trump fired Inspector General Steve Linick on Friday. One congressional official familiar with the matter said Linick had been looking into whether Secretary of State Michael Pompeo directed an aide to perform personal errands, including walking his dog.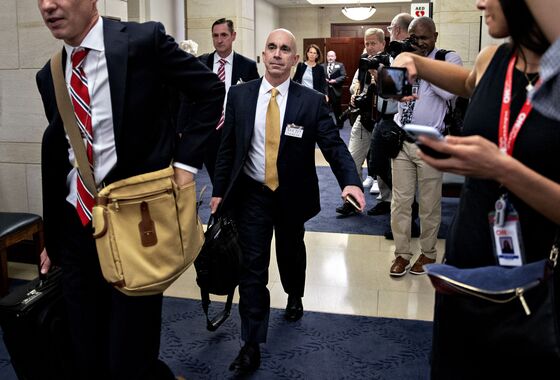 "I have learned that there may be another reason for Mr. Linick's firing," Foreign Affairs Chairman Eliot Engel said in an emailed statement Monday. "His office was investigating — at my request — Trump's phony declaration of an emergency so he could send weapons to Saudi Arabia."
The arms sale had been blocked by lawmakers over concerns about civilian casualties from the Saudi-led military campaign in Yemen.
"We don't have the full picture yet, but it's troubling that Secretary Pompeo wanted Mr. Linick pushed out before this work could be completed," Engel added.