Orban Weathers Labor Protests in Hungary With Turnout Dwindling
(Bloomberg) -- Viktor Orban is counting on Hungary's latest protests against his "illiberal" government to fizzle, just like others before them.
Only a few thousand people turned out in Budapest over the weekend for a call by labor unions to bring down a law to extend working hours. After more than a month of protests that galvanized opponents of the prime minister and triggered demands for an end to his rule, the turnout suggests Orban is weathering the challenge.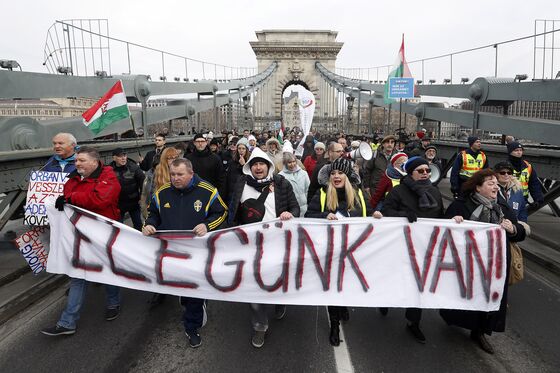 That also casts doubt on whether unions can deliver on a threat to organize Hungary's first general strike in 30 years if the government refuses to repeal what critics are calling the "slave law."
"The protests seem to be fading and it's difficult to see what would lead to a breakthrough," said Attila Juhasz, an analyst at Political Capital, a research institute in Budapest. "They would need larger demonstrations and labor unions that are stronger in uniting the workforce."
While backing for Orban's governing Fidesz party has dipped since December in some polls, it still has about as much support as a handful of opposition parties combined. Orban, who has won three general elections since 2010, is a standard-bearer of Europe's nationalist movement whom the European Union's parliament has accused of disrespecting the rule of law.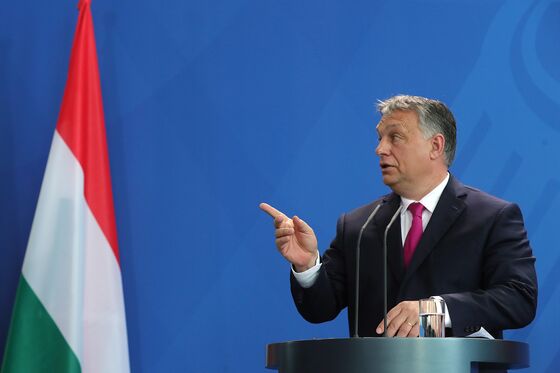 Protest attendance in the capital was lower this Saturday, though cars blocked traffic in several other towns as organizers seek to extend their reach.
Orban's government says the law, which allows companies to ask employees to work the equivalent of six days a week, is needed to offset a labor shortage caused by an aging population and emigration.