One-Time Mainstream Pro-EU Conservatives Relegated to the Fringe
(Bloomberg) -- Three years ago at the Conservative Party Conference, support for membership of the European Union was party policy. Now, former U.K. ministers who hold that view are forced to congregate in a hotel function room outside the security cordon.
The irony was not lost on Anna Soubry, Justine Greening and Phillip Lee as the pro-EU lawmakers gathered up the street from the conference venue to rally for a second referendum on Brexit.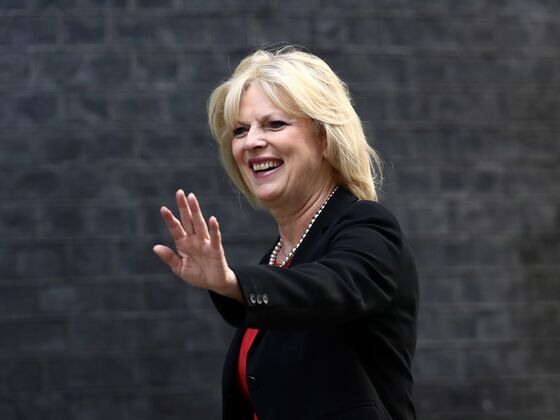 "We were once the mainstream, we were able happily to support our parties views on the European Union," Soubry said. "Now, would someone like me even get onto the candidates list?"
The break from the past was underlined when Stephen Dorrell, who was health secretary in John Major's pro-EU Tory government, unwound himself from a seat at the back of the sweltering room to quote Major's observation that "Brexit is an historic mistake" and urge delegates to join a protest march for a People's Vote on Oct. 20.
He is now chairman of the European Movement. It's still a jarring sight for a former Tory cabinet minister to urge people to take to the streets to protest against a Tory government.
"How has the Conservative Party got itself on the side of angry men and against women and young people?" asked Phillip Lee, who resigned from Prime Minister Theresa May's government in June. He recounted recent meetings over Brexit with a mother with a baby and a furious man in his constituency.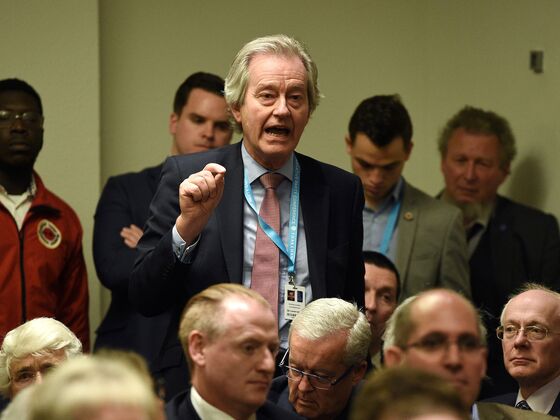 Toward the end of the meeting, which heard claims that three ministers are secret supporters of a second referendum, a couple of Brexit supporters in the audience asked why the panel weren't respecting the result of the first plebiscite -- and demanded a guarantee that they would accept the result of a further vote.
They weren't heckled. Soubry acknowledged that it was a "good and fair question."
Greening, who served in May's cabinet as education secretary, said she was respecting the outcome, but with Brexit supporters split over what a deal should look like it would be fair to ask voters the question again.
"It's the continuing argument between Brexiteers that's got us to the position we're in," she said, recalling sitting around the cabinet table with bickering colleagues. "I'd hoped the pieces would fall into place given we'd had that vote, but actually they haven't. Let's find out what people actually want."